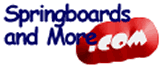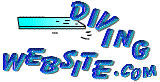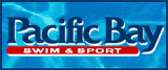 © 2000 -2002 USAdiver.com All Rights Reserved.

| | | | |
| --- | --- | --- | --- |
| | Diving Game | | |
Diving is a Java applet game written by Lennart Steinke. Instructions are below.
Wait for the Java applet to load. When it is finished you will see a blue background with a diver. Click anywhere on the blue. (Nothing will happen yet)
Press spacebar to bring up the menu.
Using the arrow keys, choose either

Start Game

or

Credits

. The

How to Play

does not work. Press spacebar to select.
After choosing

Start Game

, choose one of the four dives using the arrow keys. Press spacebar.
When you see the diver and the diving board, press spacebar to begin the jump.

Pick A Color