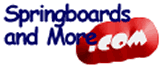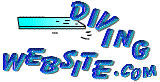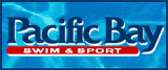 © 2000 -2002 USAdiver.com All Rights Reserved.

| | | | |
| --- | --- | --- | --- |
| | Old News | | |
---

Jane Smith set a new British Championship record en route to her second gold medal at the British National Diving Championships in Sheffield. Smith beat Tracey Richardson to win the women's 3m springboard final on the last day of competition.
---

British diving championships
---

IUPUI senior Bryce Cox (East Noble) was named the Diver of the Year by the Mid-Continent Conference. Cox won the 3-meter board at the conference meet with a school-record score of 520.85 points. He also captured the 1-meter board. . . . Purdue freshman Steven LoBue was the Diver of the Week in the Big Ten after winning the 3-meter.
---

Preview British National Diving Championships
---
Diver takes plunge, returns to Metro for degree
Jeff Smith to collect his bachelor's degree, 19 years after earning springboard national title..... "I did two dives and the swimming coach comes running up and says are you paying for school and do you have eligibility? I said yes and yes. I got a scholarship."
---

Best of all divisions in Colorado, both 4A and 5A
---
Rebecca McCord of Aplington, Iowa signs with Univ. of North Dakota
---

Disgruntled Mun Yee rues the one that got away
MALAYSIAN diving queen Leong Mun Yee felt she was robbed of the chance to win her second gold medal in the competition at the National Aquatic Centre in Hanoi yesterday. "In my heart, I know that my form has not declined compared to the KL SEA Games or last year's Busan Asian Games. I was just a bit surprised over the marks they gave me. But I expect these things to happen. One has to accept it, although it may seem unfair."
---

Freshman adds impact to Titans' diving lineup
---

CSG's Rings eager to get Notre Dame career started
---
Piemonte
pleased with Montreal performances
---

Katie Gifford is hoping to make a diving season healthy.
"I always seem to let it get to me," she said. "I never dive well. I always get too nervous." Which is ironic considering that she performs well in various zone and regional meets. "They're bigger meets," she said, "and they don't bother me as much as states."
---

In the lane with Katura Horton-Perinchief
Katura Horton-Perinchief is a talented junior on The University of Texas women's diving squad. After earning All-Big 12 Conference honors last year on the 3m springboard and the platform, Perinchief represented Bermuda at the World Championships in Barcelona as well as the Pan American Games
---
---

Davao divers unstoppable in Seag
---
13 year old Gracie and Mun Yee, win silver at SEA Games (Good Photo)
---

Steven LoBue
named Big Ten Conference Diver of the Week
---

Minnesota's Rebecca Cornthwaite, named the Big Ten diver of the week
---

Jenna Portelance of North Dakota and Dan Gay of South Dakota NCC Divers of the Week.
---
Diver Frabriga strikes again in SEA Games
---
---
"Diving Czar" Sautin not to retire until 2004 Olympics
---
CAMO Results Dec. 4 I Dec. 5 I Dec. 6 I Dec. 7
---

Malaysia's Leong Mun Yee won the women's 10-meter at the SEA Games
---
Beth Campbell of North Shore Sharks signs with Northwestern University
---
With a 1-5 dual record...It has been a rough year for the Hoosiers

"This is a rebuilding year," Looze said. "(IU diving) coach (Jeff) Huber and I decided to take a hit on the talent that would be available to us this year."... Five divers and one swimmer are being redshirted this season to make way for a very strong squad during 2004-05.
---
Jamie Downing selected as the Performer of the Week
George Mason senior diver Jamie Downing was selected as the Colonial Athletic Association's co-Outstanding Aquatics Performer of the Week after leading GMU's women to a second-place finish at the recent Patriot Invitational in Fairfax.
---

Anna Thomas named to New Zealand team to compete Australian Open
---

The divers added valuable points to the Bulldog effort. Freshman Chris Colwill took top honors on the platform with an overall score of 502.30. Athens native Todd Avery placed third with a score of 477.05. more
---

"This was a good opportunity for us to see if we were on schedule with our fall training," Penn State diving coach Craig Brown said. "It makes us much more comfortable going into the spring." .. Lisa Silvestri had the highest place finish for the Nittany Lion divers after she took second in the 3-meter with a score of 505.3. more
---
Katy Banks, Laguna Hills and MVN Diving Club signs with U Cal.
---

N.C. State announced that John Candler, has resigned this week
---

Gardner
, Riegard and McKinley sign with Toledo
---

Eight months without a training facility has left New Zealand's top divers playing catch up in a bid to qualify for the Athens Olympics
---

China harvests gold medals at World Military Games
In diving events, Chinese Peng Bo defeated his teammate Liu Junhong to claim the title of men's 1-meter springboard with 443.20 points. This is the first gold medal that China won in the Games. Natalia Umyskova of Russia ran past China's duo Yang Yuting andZhang Jing to win the gold medal of women's 3m springboard diving. Umyskova collected 575.65 points to claim the title, beating Yang Yuting into second place on 555.75 points. Zhang Jing, the 1m springboard champion of the second World Military Games in 1999, got the bronze on 540.35. more
---

China's exit takes splash out of diving

Amber Utesh from Colorado Springs signs with Colorado State
---

Jessica Livingston signs with University of Minnesota
---
Arizona State's Trisha Tumlinson recorded two of the school records at the time--which she later broke--finishing 2nd in both the 1-meter, championship dive (291.95) and the 10m (453.15).
---
Brittany Wainwright of Evanston, Wyo. Signs with Univ. of Wyoming
---

Penn State's Lisa Silvestri (Huntingdon Valley, Pa.) and senior Mike Alderman (Arlington, Va.) were named the BIG 10 (11) Divers-of-the-Week, more
---

Ben Herboth of Charlotte, N.C. Signs with North Carolina
Herboth attends East Mecklenburg High School and is coached at Fuel Diving by UNC alumnus and former Tar Heel diving coach Ted Hautau. Herboth is a two-time high school All-America diver and three-time junior national finalist. He was the 2001 junior national runnerup on the three-meter board.
---

Ryan McIntosh signed to join the Northwestern Wildcats
---

Kristin Caiazzo, Megan McCandless, Jeremy Stultz signs with Pitt.
---

Big 12 Diver of the Month Nicole Pohorenec & Mark Shattuck
---

UCLA Diving Coach Tom Stebbins has received a National Letter of Intent from Heather Peng. Shannon Hackett, Erin Ketchum, Jillian Ochs, Heather Peng and Nicolette Teo will join the Bruins as true freshmen in 2004.
---
Christie Icenhower and Ryan Hunt of Blue Dolphin's sign with ECU
---
Liz Campbell of Fenwick High School, signs with Northwestern
---
---
---

Div.I and Div. II 2003 Michigan Girl's State Meet Results
---

U. Tenn diver John Venditti won the 10-meter platform at the Houston Invitational on Saturday with a personal-best score of 391 points.
---

Divers Shine at Minnesota Invitational
---
---

UT freshman diver Jevon Tarantino - who won 3-meter diving on Thursday - took the Houston Invitational 1-meter springboard title Friday with 579.8 points. John Venditti of UT was second. Lady Vol diver Lauryn McCalley won for the second time in two days, taking women's 3-meter (513.65 points).
---
Pleasures of the Unexpected High Dive by Montana Miller
---

Klaus Dibiasi--The champion of the dives standard its secrets
"I have had the fortune to grow in the world of the dives. Then it was not necessary to make of the astronomical things as it happens today. They have grown to Bolzano, they have gone to school like all and the dives were a hobby. The swimming pool was beautiful of summer living, to train itself until becoming progressively in a position to facing the first contests in order to arrive to the Olympic Games, the maximum aspiration ". more translated

---

The End of Diving in London- Crystal Palace to close in March 04
For diving specificly, the loss of Crystal Palace would prove catastrophic: it would leave the South East with no facility at all, the nearest being Southampton and Sheffield, the new Greater London, Eastern and South Eastern regions would have no facility at all for highboard or synchro diving, and no pool that could host National level championships. more
---

Eylse Lee dives into history diver has won every meet
Earlier this week, Lee signed a letter of intent with Michigan, where she will enroll next fall... Lee was not a diver from the beginning. She actually was a top-flight junior gymnastics performer until the sixth grade. She reached Level 9 status but gave gymnastics up for a full-time commitment to diving. more
---

2003 Russian Divers Train at the Woodlands
Photos
---

Wang Tinglin mastered a

5156D 3.8

the highest D.D. dive on 3m
---

Alex Tilbrook of WFLA Diving signed with Florida State Univ.
---
Sport demands commitment and strength, teens say
"My favorite thing is probably the thrill of learning new dives," said Boudia, who is 5-5, 124 pounds....Greene and Boudia are two divers in northern Indianapolis hoping for success...Happy to see any area talent succeed is John Wingfield, diving coach at Hamilton Southeastern. more
---

FlipnRip.com
is experiencing some technical problems and is being worked on. The site is up but not fully functioning. Sorry for the inconvenience.
---

Medfield's Gordon leads Babson College diving team
---
Diving into life
Littleton's Dara Marin not only dives into her sport, she dives into helping others, an exceptional student-athlete who makes time to help the handicapped and less privileged. She finished fourth last weekend at the coaches' invitational meet. more
---

Darbi Gardner from Las Vegas Nevada signs with Univ. of Toledo
---

Charlotte Jones from GC Divers signs with Princeton University
---
---

Davao
divers making grade
---
---
---

Katie Lampe Signs to stay put at Stanford
Lampe was the NorCal and Central Coast Section champion, as well as a prep All-American in the spring of 2003. She has also qualified for Junior Nationals eight times with a top finish of fourth-place at the 2002 Winter Junior Nationals. Lampe dives for Stanford Diving coached by Dr. Rick Schavone . "Katie has great potential and should be an excellent addition to an already strong women's diving program," said Stanford diving coach Dr. Rick Schavone . "She specializes in the platform, which is the primary area our team needs to improve."
---
Nortre Dame's Meghan Perry-Eaton Wins Both Boards at A&M
---

FSU's Taryn Ignacio (Richmond, Ky.). The rookie diver captured the Texas A&M Invitational platform event with her top score of 408.85. Junior Courtney McClow (Jacksonville, Fla.) scored 343.55 points to take fifth.
---
---

Alaska Bo
y
s and Girls
S
tate diving championships
---

2003 AUBURN TIGER INVITATIONAL Results
---

Pohorenec
and Linette win platform at Texas Invite--Results
---

Diver Meghan Perry-Eaton Wins Again
---
Miami Diving Wraps up First Day of Camo Invitational
---

China's national swimming body renamed, leadership elected
China's national association for aquatic sports changed its name and new leaders were elected at its third national congress in Beijing Wednesday. The national association, originally known as China Swimming Sports Association, has been renamed as China Swimming Association (CSA). Among the 21 vice-presidents are Yang Shu'an, vice-president of the Beijing Organizing Committee for the Games of the XXIX Olympiad ( BOC OG)

---

Purdue's Steven LoBue sets freshman record on 10m (469.45)
---
---
Utah's Harley Davis named Men's Mountain West Conference Diver of the Week
CU's Lori Vigil

named Women's Mountain West Conference Diver of the Week
---

Diving pool back in business
-- Waitakere City NZ
The re-opening of West Wave's competition dive pool on the weekend, barely caused a ripple – but that was only due to the skill of champion New Zealand diver, Kaitlyn White, who had the honour of the first dive... Showing the talent that is likely to get her selection for next year's Olympic Games in Athens, 15-year-old Kaitlyn executed an impressive dive off the 5m platform,
---
Oakland Univ. Liz Herring, was named Mid-Continent Conf. athlete of the week
---

Iowa diver Timo Klami is the Big Ten Conference diver of the week
---

Cassandra Cardinell recognized in NCAA Champs/Life Skills
---
Siracusano - Southern Illinois University Athletic Hall of Fame Class of 2003-04.
Siracusano, who came to SIU from the St. Louis area, was one of the world's top divers in the early '90s...He was a seven-time All-American on the 1 and 3-meter boards. He competed in four NCAA Meets in his four years and led SIU to three Top 25 finishes at the NCAA Meet. more
---
---

Rachel Korth sets School 10m Record at the Auburn Tiger Invitational
---

Birthday wish fails to come true for bronze medallist Mun Yee
---

Hawaii's Coyle Places Third at Texas Invitational
---

Because of the long layoff between meets, diving coach Keith Russell said this should be an interesting competition. "I'm looking for our NCAA qualifiers, Justin Beardall and Scott Randall, to carry their momentum into this competition," Russell said. "I expect us to do well." more
---

Jesse Carver has diving in his blood
His grandparents Tom and Barbara Donnet were both Olympic standard divers and coaches and Barbara was the platform diving gold medallist at the 1954 Commonwealth Games in Vancouver, Canada. His mother, and now coach, Bambi, was also a springboard world masters champion. more
---

Campbell inked a national letter of intent for Northwestern Univ.
---

Smrekar advances Ely's diving tradition
---

Huber Announces Signee - Christina Loukas to IU
---

USC v. Arizona
, Nicci Fusaro remained undefeated with two wins. She recorded a 302.03 on 1-meter and a 322.15 on 3-meter.
---
Mary-Michelle Mussellman from San Antonio Divers signed up with Texas A & M
---

OSU falls to Michigan Freshman Julie Broms continued her success with the Buckeyes, placing first in both the 1-meter dive with a score of 281.70 and the 3-meter dive with a score of 293.63, both NCAA zone diving qualifying marks. Broms has placed first in all but one of the diving events so far in the dual meet season.
---
Benton
enters West Shore Hall of Fame
Benton said Wednesday's induction was particularly special to him because he participates in a sport that often goes unrecognized by the general public. "It's definitely an honor for me to be here," he said, "especially with diving." Benton is the first diver ever inducted into the West Shore's Hall of Fame. He won six league championships for the Mechanicsburg Acquatic Club. He went to states nine teams and nationals four during his career with the West Shore Y. He was a six-time All-American at Clarion, finished second at the NCAAs in 1-meter competition and won the 3-meter competition his senior year. more
---

Andover MN. Brittany Jumer was 7AA's best off the diving board
---

Reagan TX diver Mari-Michelle Musselman signed with Texas A&M
---
---
Gee, I wish I would've! --
COMPETITIVE DIVING LTD
---

Even a diver feels recruiting heat
So who is going after Loukas? "We get letters every day....
---

Hang time. USC's Ray Vincent dives (good Photo)
---

Arizona Class 5A States Caleb Percevecz wins the 1m-m
---

"The divers did a great job," coach Cyndi Gallagher said. "They outscored Arizona 27-11, but unfortunately we were not able to take advantage of the opportunity."
---
---

Bronson caps stellar career CT States
NEW HAVEN -- When Torrington High's Ali Bronson took up diving in her freshman year, she struggled with the transition of incorporating her skills from gymnastics to diving.

---
Yeagley last of IU's royalty
Yeagley hung around Counsilman and Billingsley, trying to absorb what he could about leadership and motivation.
---

Dartmouth - Ivy League victory, first in 4 years
Whether this victory was truly an upset or a sign of things to come, all agree that it could not have arrived at a better time. For those with short memories, next Monday will mark the one-year anniversary of the administration's decision to cancel the swim program more
---

Teague
Named League Diver of the Week
---

Divers continue to soar; Kuczek advances to state
---
Dartmouth Team Raises 2.26 Mil Less than 1 year
Dartmouth College, dives into the pool during swim practice. College President James Wright is scheduled to accept a check for $2.26 million from private fund raising that will fund the college's swim and dive programs for 10 years.
---

Texas A&M Swimming & Diving Fall Invitational Results
---
Auburn Tigers Roll Past Crimson Tide in Swimming & Diving Meet

In the diving well, Andrew Sivulka claimed a first-place victory with a 323.47on the 1-meter and a second-place score on the 3-meter (325.05). "It is great to see Andrew Sivulka come back with such great enthusiasm and talent," AU Diving Coach Jeff Shaffer said. "I can tell he is going to be a huge contributor come SEC and NCAA time."
---

UConn Men's Swimming and Diving Falls To Rutgers
---

UConn Men's Swimming and Diving Falls To Rutgers
---

Kasey Moseley is the men's conference diver of the week.
---
---
---

Mustang divers rule the springboard
Anchorage Daily News Chugiak senior divers Chad Frichtl and Jesse Earp captivated an otherwise frenzied crowd at the state swimming and diving championships Saturday as the pair continued Chugiak's dominance on the one-meter springboard. They won the boys and girls titles, respectively, by more than 50 points each. more
---

Reagan TX diver Mari-Michelle Musselman signed with Texas A&M
---

Clayton Davis
selected as the Big Ten's Diver of the Week
---
Denise Gater Enters UT Women's Athletics Hall of Honor, Nov. 14

DENISE CHRISTIANSEN GATER: A former national champion and four-year All-American diver from 1977-82, Denise won the AIAW national 3-meter diving title in 1980, .... A four-time All-American, Christiansen Gater was a key performer on Texas' 1982 AIAW national championship team ... Denise won a gold medal in 3-meter diving at the 1979 Pan American Games in Puerto Rico, a stunning accomplishment for a college sophomore ...more
---

Vincent, Fusaro Sweep Platform
All Results
1m
3m
---

Gowdy
Posts Victory at USC Diving Invitational
---

If there was a most valuable swimmer of our team, (Utesch) would be it as a diver," --- The Ames High girls' swimming team
---

Carly Banks Places Second on One-Meter at Trojan Invite
---

Caiming Xie is in his ninth season as the head diving coach at Notre Dame for both the men's and women's team. During his tenure, ....
more
---
---

Fusaro
Posts Victory At Trojan Diving Invitational
---

Evan Watters received his third Big 12 Diver of the Month award
---

Gowdy Qualifies for NCAA Chamionships at USC Invitational
---

Deerfield may have two of the best divers in the country in Christina Loukas and Sam Papadakis, but Mundelein can boast having two of the best divers in the NSC.
---

Vikings also features that rarest of competitors -- one who excels on the springboard and swimming events. Sonia Peterson
---
---

Adam Freeman
(Barrington, Ill./Barrington) will lead the diving corps for the Bison this season. Freeman won the 1m title and took third in the 3m at last year's Patriot League.
---
Coaching minds, not just bodies -- Loftus works with her mind coach
---

The scoring-- Roosevelt's Elizabeth Schweyen, Aimee Kalisz and Abby Ott from a recent dual meet against Woodhaven.
---

Christin Eberst
was named to the College Swim Coaches Athletic Association (CSCAA) Academic All-America team. Eberst, who boasts a 3.56 GPA, was an NCAA qualifier, in both the 1- and 3-meter diving events at the NCAA's

more
---
Head Diving Coach Michele Mitchell-Rocha - Head diving coach Michele Mitchell-Rocha enters her eighth year with the Wildcat diving program. Mitchell-Rocha is a four-time recipient of the men's Pac-10 Diving Coach of the Year.

more
---
In diving, Georgetown was able to sweep the women's side with wins from Bonilla
---
Gee, I wish I would've! --
COMPETITIVE DIVING LTD
---

Arizona men laid claim to the top three spots in the 1m and 3m events. ...Senior Daniela Bemme and freshman Mary Yarrison stood out by taking the first and second places in both events.
---
Florida Gold Coast divers dominated the FHSAA State 1A Diving Championships
---

Michael Bulfin knew the pressure was on - Fla. States
---

Regan Gosnell Invited to the 2004 World Cup Diving Trials
---
ISU Jr. Krystal Featherston Missouri Valley Conf. Diver of the Week
---

Head diving coach Todd Sherritt was impressed by the divers' performance today. "The girls performed flawlessly. One, two, three against Virginia is very good. We slammed the door on them. The same goes for the men's team.
---

Wyoming freshman John Lynch has been named Mountain West Conference Men's Diver of the Week.
---

Michel Larouche, l'entraîneur par excellence au Canada
---
Linette nails his third 1-meter title Jupiter junior Danielle Mauser won the Florida State girls 1-meter springboard title with 421.90 points.

---
Divers thrive - "Every swim coach I've ever worked with has said you can't win without divers," Juneau Empire
---
College Swimming Coaches Association has released its 1st Poll
---

Vince Panzano looks to move into his 26th year at Ohio State
---

New stars eclipse world champions in Chinese City Games
---

Springboard to anonymity -- Gao Min
---
IOC and USOC News
---
Suggestions for Refinishing of Durafirm Stands
---
---
Mike Tober
returns to U. of Maryland after a 10-year hiatus
---
---
Ex-gymnast flips out for diving team
Infusino
continues Saxon diving tradition
A winning transition (gymnastics to diving)
The poise and skill shown by Berkeland is relative to a diver with years of experience under her belt, a diver whose talent came so naturally that she spent her summer days at the community pool, getting kicked out by unknowingly disobeying the "no flipping" sign. more
---
(Figure Skating Judging moves towards Diving) A response to scandal at Salt Lake Olympics
---

Daily Trojan-
Freshman Kalyn Keller in her debut, twice victorious
---

Ashley Rubenstein took home first place in the 1m, 259.10
---

Joona Puhakka and Trisha Tumlinson both set school records
---

Carrie McCambridge swept the competition at Miami (Ohio)
---
Who's judging judges?
---
SMU Women's Swim & Diving Classic Holly Hodges USC. ,win's 1m
---

Another newcomer who will face a tough task this weekend is Illinois diving coach Billy McGowan. McGowan's divers will take on a tough Toledo squad which swept Michigan in the 3-meter competition last weekend. more
---

CAL DIVING Head diving coach Phil Tonne's 2003-04 squad is small but strong. This season, Cal's diving corps is poised to have its first NCAA qualifier since 1987, in junior transfer Louie Gagnet. Gagnet, who spent his first two seasons competing for Florida State, is a two-time NCAA qualifier and was named the ACC's Most Valuable Diver two seasons in a row after winning four ACC titles in the one-and three-meter springboards. With a ninth-place finish in the three-meter board (531.8) at last year's NCAA Swimming and Diving Championships, he became the first Seminole diver to earn All-America recognition since 1992. Returning for the Bears from last season's diving team is senior Robbie Quinn and junior Nathaniel Dean. more
---

All-American diver Blythe Hartley Takes time off from USC (who, like Flaskay, is training for the Olympics this year) and there isn't really a replacement for her (thankfully for USC, Nicci Fusaro and Lindsay Draper remain). more
---
Min Gao (gold medal winner at the 1992 Olympic Games) to be inducted into International Women's Sports Hall of Fame
---

Chinese cracker set to go off -- South Africa
---

Sophomore men's diver Joona Puhakka and junior women's diver Trisha Tumlinson both set school records at Hawaii.vs. Arizona State meet
---

Olympic Medalist (Wendy Wyland VanDerWoude) in Diving Dies at 38 I more I Photo and more from ISHOF I Photo and story
A memorial service is scheduled for Friday evening
---
Auburn diver prepares for Olympics
---
Talent with a twist
In four weeks, Osceola's Kyle Blitch has turned his gymnastics skills into springboard success.
---
Stanford Diving Coach Dr. Rick Schavone Honored With WhoSam Award
---

2003 Convention Recap New JO RULES
---

Swimming Officials Pleased With Athens Olympics Swimming Center
---
(Yale) Diving team finds new mentor in Ryan Moehnke
---

Diver Helen's gold medal
London-Masters
---
Wilson Aybar Named new diving coach for Holy Cross
College of the Holy Cross in Worcester Mass. named Wil Aybar men's and women's diving coach. Aybar coached the last 4 seasons at Clark University and WPI.
---
Auburn's Garcia Named USA Diving's Sportsman of the Year
---
Russians Continue Domination of European Junior Diving
---

Canadian divers golden once again at jr Pan Ams
---

Moore excels in Junior Pan Am Championships
---
China no longer dominate diving pool, says German coach
---
Randy Ableman enters his 15th season as Hurricane coach

Randy Ableman enters his 15th season as the coach of the Hurricane diving team. Ableman, one of the nation's top diving authorities, has molded Miami diving into national prestige year in and year out and named the BIG EAST Diving Coach of the Year in 2003. The selection marked the second consecutive year Ableman received the honor and the third time overall. more
---
The Univ. of New Mexico seeks womens' diving coach --Apply online
---
---

Perhaps the state's top diver is a cheerleader for the top-ranked Mesa Mountain View football team. (Tawni Jones)
---

He's diving into history--Ten-year old Kristian Ipsen
---
University of Florida announced the team awards for 2002-03
Wilcox became just the second diver in Florida history to earn multiple All-America honors in the same season after doing so in each of the three diving events: one-meter, three-meter and platform. Wilcox also was honored with the Bill Harlan Award, which is handed out to the diver who has brought national recognition to the Florida diving program.
---
---
Former UD competitor Metrinko new diving coach
---

USD 2003-04 Junior Diving Competition Lists
---
---

Diver Victor Paguia makes the grade for Vietnam SEAG
---
U of L swimming fall in 'telephone meet' (what's next, video dive meets)
---

Sabah diver wants to prove national selectors wrong
---

Seventh grader hoping to follow in mom's Olympic footsteps
---
2010 Commonwealth Games Evaluation Report Released
---

Two from Redlands Diving Club selected to compete for Queensland
---

Board in line for summer reprieve
---
Jumpers to take a really, really high dive I more plus photo
---

Kota Kinabalu
: Sabah are down to only two divers
---
Gophers men's swimming and diving to host 2005 NCAA Championships
---
U. of Delaware's Julie Van Deusen named Delaware's NCAA Woman of the Year
---
Diver Ashley Rubenstein has been voted captain of the Auburn team
---

Brierley
claims three seconds European Masters Diving Champs.
---
---
High school sports participation at record high
---
University of Nebraska-Lincoln seeks Coach
---
Robb Pendergrass has been hired as coach for the Fresno State
---
Meyer
named to Wisconsin Hall of Fame
---
Brantley's Kelly sets diving records (Fla.)
The Lake Brantley junior compiled 523.10 points to break the record, nudging Lake Highland's Brittany Viola (491.30) and Boone's Emily Bouck (482.75) in the process.

---
U.S. Senate votes to downsize USOC

---
Mounds View teacher is the dean of diving coaches
---
Too cautious for their own good?
---
Seykora Named New Diving Coach at Wisconsin
---
Charlie Casuto Leaves Cincinnati for San Antonio

Charlie is leaving Cincinnati and heading for San Antonio, Texas to team up with Stan Randall and Alamo Area Aquatics. After more than 30 years, the venerable Cincinnati Stingrays Diving Team will no longer exist after Sept. 1, 2003. Current Stingray Team Members will join other local teams in the Cincinnati and surrounding areas.
---
---
Former UM Diver Takes Bronze at Pan Am Games
---

Anonymous businessman set to support diving pool
---

First Step's A Doozy

What it feels like to dive off the 10-meter platform
---
OLYMPIC NOTES
Safety a concern for Athens
---

Diving Legend Sees Daughter Captures European Title
---

Showspringen vom 16. – 19. September 2003 in Olten- Swiss
---
Derek Zulkoski had already established himself as one of the best divers to ever emerge from Columbus High School.
---

150,000 euro premium Top German Diver at World Champs
translated
---

"I jump, to I seventy am"
translated - German Masters story
---
Divers miss key element: Diving boards
Fort Lauderdale Sun-Sentinel
---
Team Orlando
Diving delegates are on their way home from Pan Ams
---
Bradley & Brennan In 1st Day of Competition At University Games
---
Illinois Diving team gets full-time coach
---
Navarro Gaxiola Olympic Silver Medallist Passes Away

Alvaro Gaxiola from Mexico. 1960-64 Olympian. More from Alaro Gaxiola from a translated Spanish web page.

Photo Credit: The University Michigan Alumnus , Oct. 15, 1960, p. 30, BHL from flipnRip.com


1964 Olympic Games 3 Meter

1.- Klaus Díbiasi, Italia, 164.18 puntos.
2.- Álvaro Gaxiola, MEXICO, 154.69.
3.- Win Young, Estados Unidos, 153.93.
4.- Keíth Russell, Estados Unidos, 152.34.

---
Joe and Kristen Somma announce the birth of Kendall Jane
Joe and Kristen Somma of Whirlwind Diving are proud to announce the birth of their daughter, Kendall Jane Somma. She was born on August 4th @ 5:30PM and weighed 8 pounds, 6 ounces, and was 20 inches long. More Photos
---
Nick O'Quin Signed with University Of Hawaii
---

Mexican diver hoping to repeat double gold performance
---
1993 Olympic Festival helped break in S.A.'s new Alamodome
(A Good Scott Donie Story)
---
Indiana Announces Athletes of the Year
Sara (Reiling) Hildebrand
---

US Masters Summer Nationals Day 1 ,2 and 3 Results
---
Schroeder Diving Team Re-Organizes
YMCA is driven by its membership base. For cost containment reasons, Ryan Moehnke's position as Head Diving Coach has been eliminated effective August 12. Ryan can be reached at Mrfmdive@aol.com for anyone who is looking for a coach. more
---
Martens ready to dive into new coaching position
---
Consistency key for Moore
---
---
---
PAN AM RESULTS
---

Save us from the safety czars
As for pool diving, this has been stopped in case a school negligently fails to put enough water in the pool first. To this level of idiocy have the safety czars reduced us. more
---

Richardson competed in the three-meter spring board where she placed 28th by tallying 244.92 points. Richardson, a junior at USC, represented her home country of England. more
---

Diving for Gold
---
Miyamoto wins 7th crown at Japan diving nationals
---
Moore qualifies for Pan Am Championships
---
Hurricanes At Pan Am Games
Miami head diving coach Randy Ableman will serve as the Team USA Diving coach. Ableman, a nine-time NCAA Diving Coach of the year, has coached 50 All-Americans and 17 NCAA individual national champions in his 14 seasons at the University of Miami. In addition to Prandi, 2000 Olympian Michelle Davison will also be in Santo Domingo competing for the United States in the three-meter.
---

Olympic medallist Annie Pelletier joins Canadian Olympic Committee
---
ESG: Webster diver thrives without limits
---
3D diver Oliver advances to national tournament in Coral Springs
---
ASU's Puhakka garners bronze
---

Puhakka Finishes Third On 1M At World Championships
---
China closes gap with Russia in medal race
---
---

Matt and Sharleen top divers
---
Strom
earns NDAPSSA Female Team Coach of the Year honors
---
Japan -- Miyamoto takes double at diving nationals
---
High dives are new fair highlight
---
---

Jan Hempel gibt auf
"Ich bin enttäuscht, dass mein Vertrauen missbraucht und mein Rücktritt hintenherum bekannt wurde", erklärte der 48-malige deutsche und zweimalige DDR-Meister. mass
---
Clayton 10-year-old makes waves among junior divers
---
High divers try to stay in one piece for show
---

Kilbourne's Davis brings home National Junior title
---
Delhi state meet -- Delhi India
Diving Results: Boys group 1: Tarun Saini (GHPS, India Gate). Boys group 2: Jasbir Singh (Rajouri Garden Swimming Club). Boys group 3: Himanshu Khandari (Rajouri Garden). Girls group 1: Shilpy Gupta (Shakarpur). Girls group 2: Nomita Dogra (JD Tytler School). Girls group 3: Nikhita Dogra (JD Tytler School.
---

Obituary Norman Sarsfield
Norman Sarsfield, the first paid secretary of the Amateur Swimming Association, has died at the age of 82. Sarsfield started as a diving coach in Durham. At the 1962 Commonwealth Games he was manager of the swimming team. Sarsfield was elected mayor of Durham City in 1961. He was also chairman of the England Commonwealth Games Council, a role he relinquished after the 1998 Games.
---
Auburn diver Caesar Garcia also saw his first action of the games, placing seventh in the platform competition with a 537.21. His was the highest finish for the USA team. Liang Tian of China won the event with a 676.21. more
---
Hummer Sports Park -- Dream realized --Topeka gets a diving well
---
Court limits liability for youth coaches, CA.
Assumed risk--The court, ruling 6-1, said athletes assume a great deal of risk when playing sports. So coaches can only be legally liable for injuries if their conduct is reckless or if they actually wanted the athlete to get injured. more
---
Iran snatches Asian diving silver
---
Wannabe Pop Star Gives Up Chance Diving In the Olympics
Ngqakayi - the only black national diver in South Africa - has made the final 10 of reality TV show Coca-Cola Popstars . The winning five will be announced next month.....From East London, but based in Johannesburg for the duration of the singing contest, Ngqakayi said this week he was willing to forego the Athens Olympics next year for a shot at a pop career. More
---
UH Diving Coach Brown to Participate in US Master Nationals
---
2003 State Games of America Results
---
Peggy Anderson to Be Inducted Into Wisconsin Athletic Hall of Fame
Peggy Anderson was a four-time All-American in diving from 1974-77. The 1976 national champion in the three-meter dive, Anderson won Big Ten titles at three meters in 1976 and '77. more
---
Laramie (High School) participated in the Casper Relays Friday at the Kelly Walsh H.S pool, and two sophomore divers, Morgan Hobbs.. China sweep all diving golds at Daegu Universiade, eyeing Athens Olympics
---
COLGATE TO ENSHRINE SOBO IN ATHLETIC HALL OF HONOR
An outstanding diver for the men's team, Sobo was a four-year letterwinner for the Raiders between 1991-94. He was named four times to the all-Patriot League team while capturing seven diving titles. He won the one-meter title four times and took the three-meter championship three times. more
---
Miami of Ohio U. diver Christin Eberst named an Academic All-American
---
Good News
For Minnesota Diving - Coaches fight to get Boards back
The (Minnesota) legislature looked at all the information and ruled that if you have a diving board at a pool with a 10-foot depth, the board can be used for competitive diving only, and only if there is a qualified diving coach on hand. The new amendment means no gym classes, no swim class, nothing but the diving team with a qualified coach can use the diving board. ....The new law covers the state when it comes to residential pools, but it also allows the school diving teams to use their pools. more
---
AKuala Lumpur Amateur Swimming Association (Klasa) aims to make a comeback in diving.
---
Ball State will eliminate Track, Diving and Swimming Stay
Ball State will eliminatecross country, and indoor and outdoor track programs in a cost-cutting move. The university also plans to reduce the budgets and scholarship funding for men's swimming and diving and men's volleyball, officials said Wednesday.
"We appreciate the dedication to Ball State demonstrated by the student athletes and coaches in these sports," university president Blaine Brownell said. "However, we must take these steps to best allocate the resources of Ball State."
---

Olympic diving in Trafalgar Square?
---
Reber is about to go diving
at Princeton Univ.
---
Former Falcon Donley Named New Marshall Diving Coach
---

Nadine Pelletier Wins One-Metre Event at Junior Nationals
---
ELWOOD INDY-- The sky's the limit for Caleb Dunnichay
---
Staying put reaps rewards for diver
---
Bassham changes colors for summer
---
Horner's diving taking a turn for better
---
California Three-time section diving champ prepares for Princeton
---
Two from the Windy City Diving Club have qualified to the JO Nats.
---

Pan Am diving medal haul grows
Canadian Press
Final round, Despatie led Platas by a mere one point. The Mexican missed his dive while Despatie nailed his, clinching victory. He scored 683.19 points to Platas's 678.54. Finishing third was American Troy Dumais at 627.90. more - Photo
---
Amanda Miller from Northern Virginia Dive Club signs with Purdue U.
---

Diving in to parenthood, and Pan Ams
MONTREAL, Aug. 4 /CNW Telbec/ - On the day he became a father, diver Philippe Comtois went off the deep end, literally - he was competing at the world aquatic championships....As his wife Christiane delivered a healthy, eight-pound girl in Montreal on July 19, Comtois was in Barcelona more
---

US Junior PAN AM Trails Results I Day 1 I Day 2 I Day 3 I
---
---
Vision and Judging
by Wayne Oras
---
Product Review - The Stickler

We all have divers who just can't keep their ankles together, and here's a product that really helps. This Stickler was developed by our gymnastic cousins and it consists of two padded foam blocks with a velcro adhesive strip which is attached to each ankle by an adjustable strap. I tried this product with my own divers and the results were immediate. more
---
Wisconsin Division 1 State Boys I Division 2 State Boys
---
---
Jim Kelly receives Massachusetts High School
Coach of the Year Award

Jim Kelly of Riptide Diving receives Massachusetts High School Coach of the Year Award "RipTide Diving Coach Jim Kelly received the 2002-2003 N. Asst. Coach of the Year Award from the Eastern Massachusetts Interscholastic Swim Coaches Academy. Jim was honored for his contributions to Mass. high school diving and coaching four area high schools where he had six of the top twelve divers final @ Girls Winter States this season. He also had two of the top 5 boys, one being a freshman.
---

2003 Australian Junior Nationals 1M I 3M I Platform
---

FINA Grand Prix - Rome, Italy
---
Court rejects lawsuit alleging gender bias in Title IX law
---
Colorado Cup 2003 Results
---
---
---
---
University of Minnesota
Diving Coach Job Posting
---
Andy Crum of Cougar Diving Signs with Louisiana State University
---
Sara Hapanen of Thunderstruck Diving Club signed with University of Wyoming
---
Kevin Teague , 2003 East Nationals 3 meter champion , a member of Kentucky Dive Club coached by Mike Lyden (University of Kentucky dive coach) has committed to the U.S. Naval Academy. Kevin will continue his diving career at the Academy (located in Annapolis Maryland) under the coaching of Joe Suriano.
---
The University of Toledo drops Swimming and Diving.
---
Brittany Lerew of Team Orlando signed with Florida State University
---
Div I

Div II

Div III
---
John Shuster after 22 years is leaving his coaching job at U. of Delaware. His position will be available.
---
---

v.

2003 Junior Challenge Results- 1m I 3m I 10m
Friday's Detailed Results I Saturday's Detailed Results
---
Hali Saucier of Pacific Northwest signed with to LSU
Alyson Carlyon of Pacific Northwest signed with to LSU
Adam Hebert of Bengal Tiger Aquatics signed with to LSU
Andrew Keane of Emerald Diving signed with to LSU more
---
SoCal Timeline 2003 for this weekend.
---
---

British Columbia Provincial Championship Results
---

Brittany Viola
youngest member of USA World Team
---
---
USD Regional Spring Meets

Reg 1

Reg 2

Reg 3

Reg 4

Reg 5

Reg 6

Reg 7

Reg 8

Reg 9

Reg 10
---
2002 JO Summer Senior Nationals pictures - Dallas, TX
---
Number skill Game. How fast are you?
---
University of Georgia announced the signing of diver Chris Colwill
---
Sara Hershman To Be A Lady Bulldog Next Year
---
Tony Burkhard of Arizona signed a letter of intent with Georgia Tech

---
St. Louis to Host 2004 U.S. Olympic Team Trials - Diving
---

Mary Yarrison Signs with Arizona for Full Scholarship
---
Matt Bisordi of the Stanford Age group team signed with U. of Texas
Derek Starks of the Nadadores signed a letter of Intent with the Univ. of Miami
Cassidy Krug of Pitt Diving signed a letter of Intent with Stanford University
Emily Richmond of Clayton Diving Alliance signed with Washington Univ., MO Steven Lobue signs with Purdue; Emily Weigand received early acceptance and will be attending Princeton. Both dive with Blue Dolphin Diving
---
Spinner Meet RESULTS I PHOTOS Hosted by Drexel University
---
Atlantic Coast Conference 1M I 3M
Patriot League Conference 1M I 3M
Big East Conference 1M I 3M
Missouri Valley Conference 1M I 3M
Mountain West Conference - Results 1m I 3M I 10m
---
Colonial Athletic Assoication Championships Results
---
NCAA Div. II Diving Championships
---

NCAA Zone Results: A | B | C | D | E
---
New England Diving Championships 2003 Results
---
New Jersey NJIAA State Boys 1M
I Kansas State Boys 1M
---
2002-2003 Nebraska States , February 27 2003
---

Émilie Heymans smashes Canadian record at Winter Nationals
---

Canadian Senior Nationals 1M I 3M I Platform
---
Jesse Maple of Lightning Diving is going to University of Alabama
Karen Dierks of Blue Dolphin Diving is going University of Georgia
Rob Carlisle signs with Rutgers University!
---
Badger & SNYDA Invitional Meet May 31- June 1 Bronx NY
---
FINA DIVING GRAND PRIX
Zhuhai City 21 - 23 February
---
A Positive Mental Approach For Diving by Wayne Oras
---
Creating a Healthy & Effective Motivational Climate
By Marilyn Strawbridge, Ph.D. & Nancy Marshall, B.A.
---
DARTMOUTH SWIMMING AND DIVING PROGRAM SAVED!
HANOVER, NH - The Dartmouth men's and women's varsity swimming and diving programs will be continued through a funding agreement between a group of students, alumni, and parents and the Dartmouth administration. The agreement calls for the program to be fully reinstated based on a $2 million fund-raising effort. Older news / more / even more
---
---
Bisordi, a California native Signs with Texas
---
Whitney and Tom Michael had a healthy baby girl on Thursday, November 21st. Her name is MacKenzie Katherine. She was 8lbs 5oz and 20 inches long. Mom and baby are recovering very well. Pictures
---
"Chuck Wielgus, executive director of USA Swimming, the national governing body for the sport, called Dartmouth's decision ''almost unfathomable'' and said it sent a message to other, less prestigious institutions that college swimming is expendible." more
Dartmouth College NCAA Division I Swim Team as an auction item on eBay and asked for an opening bid of $211,000. As of last night, there were no bidders. Coaches Note How to Help
---
Dartmouth to cut swimming and diving - Boston Globe
In a press release, the College explained that the swimming and diving teams were being cut not only because of the $212,000 annual expense of supporting the teams, but also the $20-$25 million upgrade that Dartmouth's Karl Michael Pool is in need of to be competitive with other Division I swimming facilities.....While the teams are known for having some of the highest average grade point averages of any Division I team, Dartmouth's swimmers have not historically been extremely competitive.
Explaining why the aquatic programs were cut, a College press release noted that, "We have been unable to stay competitive in swimming, and believe that success could not be attained without a significant infusion of new resources."... The Big Green men have not enjoyed a single victory in the Eastern Intercollegiate Swimming League, which was founded in 1962. The team has also never won a regular season Ivy League championships -- competition started in 1936. more - College paper -Boston Globe

---
Georgia Diving Invitational--Story and Results
ATHENS, Ga. - Alabama's Lane Bassham and Auburn's Matt Bricker picked up individual event victories on the second day of the 2003 Georgia Diving Invitational at the Gabrielsen Natatorium in Athens. Georgia's Todd Avery finished sixth in the men's 3-meter final. more

---
VAN AUSTIN NAMED HEAD COACH AT TUALATIN HILLS

After six years, Van Austin has stepped out of retirement to assume the responsibilities as Head Diving Coach at Tualatin Hills Diving Club in Beaverton, Oregon. Other responsibilities include marketing the sport and increasing the size of the team which now numbers about 30. He took over on November 4.
Austin had been a diving coach for thirty-five years in Southern California before moving to Portland in 2000. His coaching background included, Novice, Junior Olympic, Senior, High School and College teams. During that time he coached the Los Angeles Diving Team, the Rose Bowl Aquatics Diving Team, UCLA and California State University-Northridge, among others. more
---
---
2002-2003 Michigan Lower Peninsula State Div I Girls
2002-2003 Michigan Lower Peninsula State Div I Girls
---
For Divers Who Want to be Swimmers
---
Matt Leone, Colgate Coach, Undergoes Heart Surgery
Matt Leone suprised his divers and friends last week when he told us he would be undergoing triple bypass surgery. The surgery took place on Tuesday and Leone is doing well and expects to be back on the deck by January You can e-mail Matt or send get well wishes to 45 Broad Street, Hamilton, NY 13346. Those of us that know Matt know that he has a big heart but apparently it was a little clogged!
---
Whitney and Tom Michael had a healthy baby girl on Thursday, November 21st. Her name is MacKenzie Katherine. She was 8lbs 5oz and 20 inches long. Mom and baby are recovering very well. Pictures
---
Oklahoma Diving Invitational - November 2-3, 2002 Photos
---
Sagebrush Diving Invite 2002 Results
---
Moss Farms, Fall Classic at the Moose Moss Aquatic Center.
---
Coach struck by bullet near diving facility--Contact Ron Piemonte

---
Interviewers:
Melanie

Cabassol

, Michael Gilligan, Kristen

Caiazzo

, Emily

Weigand

, Christie

Icenhower

, Steven

LoBue

, Rachel

Pichacz

,

Sami

Schlachterman

, Karen

Upperco and

Ryan Hunt. more
---
---
Bela Karolyi discusses favorite moments, great gymnasts' traits
---
Masters "Summer" Nationals Results, SMU- Aug. 16-18
---
---
Rainbow Diving Club August Invitational Results
---
Mt. Vernon, Indiana Teacher / Coach Needed
The diving coaching is combined with a full time teacher's aid position in the pool area that pays $15,406 for the school year, single medical coverage, vision insurance and a life insurance policy. The diving coach position pays another $3,077. more
---
Zone D Photos I Zone B Photos I Senior Zone D I More USA FINA Photos
Thanks to Joelle Cabassol for her help taking photos at JO Nationals
---
---
European Diving Championships Berlin 2002
---
Compete detailed results from 2002 World Cup
---
2002 Arena Diving Champions Cup
---

Junior Zone Results A I B I C I D I E
---

Regina Diving Club Seeks Head Coach
The Regina Diving Club is targeting its future diving programs at achieving athletic excellence both Nationally and Internationally, and to do so is seeking a uniquely gifted individual to assume the duties of HEAD COACH.
---

USD Zone Seniors Results
A
I
B
I
C
I
D
----- Zone Photos
C
I D
---
Former LSU diving coach Scott Reich has been hired to head the Lady Razorback diving program. Reich is a former NCAA Diving Coach of the Year and has coached many national champions and all-Americans. more .
---
World's Best at the FINA Diving Grand Prix Mexico City
Photo's I Results
---
DOUG SHAFFER NAMED LSU HEAD DIVING COACH
---
COM Aquatics Diving coach,
John Proctor and wife Traci
are the proud parents of a beautiful baby girl. Born 9/29/2002, Elizabeth Morgan Proctor weighed in at 7 lbs and is 18 inches long. Mom and baby are doing fine.
---
---
What current NCAA women's sport would you like Oregon to add?
Your vote may help University of Oregon add Diving and Swimming
.
Click here to vote
---
Canada - USA Challenge Results I Canadian News I
Day 1 and 2 Photos I Day 3 and 4 Photos

The inaugural Canada - USA Challenge was a tremendous success! Before a large crowd of coaches, divers, parents and spectators, who were often on their feet cheering and applauding, many of North America's top divers put in great proformences. more
---
Fall Capital Classic at the Montgomery Aquatic Center in Rockville, MD Nov. 15-17
---
Chinese coaching legend Xu Yiming visits US Elite
.
---
Everything you need to know about the next Summer Olympics!
---

Kimiko and Erin In Synch

FINA Diving World Cup 2002 Sevilla (ESP)Full Results
Combined Total China – 553 Russia – 258 Australia – 231 Great Britain – 202 USA – 194 Canada – 181

Kimiko Soldati/Erin Quinn 4th on 3 meter Synchro
---
---
---
---
---
Doug and Beth Beavers Have Baby

William Ford Beavers was born to Doug and Beth Beavers on June 29th at 4:49 amHe was 8lbs and 20 inches long. Both mom and child are doing very well. Doug Beavers an active PDCA member and coach of the Lightning Diving of City of St. Peters Rec-Plex MO. Beavers has had a busy few months first winning West Jr. National in Coral Springs and now becoming a father for the first time
---

CANADIAN 2002 SENIOR NATIONAL CHAMPIONSHIPS
---
Failing a Secret of Success? By Dr. Alan Goldberg
Winners hate failing with a passion. However, they are smart enough to know that failing is an important part of the process. It's what you have to do to get to success. more
---
Rome FINA Grand Prix
, June 14 -16, 2002
---
Whatever happened too Christine Loock?

1) A beautiful diver, strawberry blond from Texas, a USA Olympic trials finalist, represented the United States in springboard and 10 meter diving internationally.
2) She married a Canadian Olympic diver.
3) She won the Betty Crocker Future Homemaker Award, was head cheerleader, football sweetheart, and was the graduating class valedictorian.
---
Phillip Jones places 2nd at the Russia Nationals.

Phillip Jones of the University of Tennessee placed 2nd at the Russia Nationals. Jones with 407.97 points put in a very consent list between scoring between 66 and 70 points on each optional. Slissovsky Vassiliy won with 445.35 Dmitriy Sautin did not compete at the meet.
---
New Web site for New Coaches and Divers

Barbara Parker of Port City Diving announces a new group of web pages that are going to be filled with all the free information about diving. Although it is in its very beginning stages, she hopes that it will become a place that people (coaches, parents, whomever) will come to in order to find whatever they need. The site is geared to grassroots, but should eventually have something for everyone. The Site is Free-For-All
---
2002 Colorado State Boys High School Results
---
---
FINA Grand Prix China Open Results
FINA Grand Prix, Torneo Internacional de Clavado
---
Colby-Sawyer College Looking for Diving Coach
---
La Salle University Looking for Dive Coach
---
---
Meet the Team I Complete Amsterdam Cup Results I Team Results
The largest diver turnout for the Amsterdam Cup with 26 teams and 16 counties participating and 175 divers from all over Europe and the US. Competing in the newest pool in Amsterdam, only 8 weeks old, a wonderful facility with 4 pools and a diving well with a fantastic indoor tower. American athletes were sharp and ready to perform! more
---
Quintin Harris, a member of Port City Diving, was awarded a $1500.00 grant from the Henry "Hank" Aaron "Chasing the Dream Foundation".  This non-profit foundation awards scholarships to minority students from ages 9 to 12 years to help them to start chasing their dreams.  Applicants, drawn from the local Boys and Girls Clubs, were chosen based on talent, dedication shown through their writing, and a plan of action to acheive a set of goals within the next year.  more
---
Michigan Selects Bergere to Lead Diving Programs

ANN ARBOR, Mich. -- University of Michigan athletic director William Martin announced today (Thursday, April 25) that Christopher Bergere (pronounced BURR-geer) has been named head coach of the Wolverines men's and women's diving programs. Bergere becomes the third diving coach in Michigan history as he replaces Dick Kimball, who retired at the end of the 2002 season after guiding the Wolverines program for 43 years. more
---
---
---
Jenny Keim 2 Time US Olympian Engaged!

She 's also recovering nicely from shoulder surgery.
---
Dick Kimball Receives the Paragon Award

After 43 years of coaching diving, all at the University of Michigan, Dick Kimball has fallen to mandatory retirement. His appearance and fitness levels are that of a man half of his 67 years. His coaching and teaching levels are energetic, on time and without reminenance. He can still do a 4-1/2 somersault with a trampolet off the 10m platform. He is diving's legend of the sport. more
---
Tom Gompf Inducted into Hall of Fame

Tom Gompf loves all aspects of diving; always has, always will. He started as a young local competitor, advanced to the Olympic Games, performed in professional competition and grew to serve the international diving community as an administrative leader. He is a hard worker for the good of the sport and a friend to all. Gompf has had a profound international influence on the sport of diving. more
---
---
FINA USA Grand Prix I Woman's Results
I
Men's Results

Great Photos Soon!
---
2002 US Masters "Spring" Diving Championships
---
US Elite Diving Academy is looking for an Assistant Coach
---
Lausanne, April 29, 2002 - 77 divers from 14 countries (AUS, BRA, CAN, CHN, COL, CUB, GER, GBR, ITA, JPN, PUR, RSA, RUS, USA) are already engaged to participate to the fifth meeting of the 2002 FINA Diving Grand Prix (May 3-5, in Montreal, CAN).
---

2002 Russian Grand Prix
---
Texas Junior High State Competition - 2001-2002
---
---
GC Divers Novice & 11 & U JO Invitational
---
Moss Farms International Invitional Results
---
2002 Southern California Novice Invitational - May 25, 26, 2002
---
All Time Olympic Diving Medal Count
---
2002 Southern California Section CIF Championships - Division 2
---
---
Region 1 Results
updated
Brynn Rollo
of
Boston Area Diving
wins the girl's 11u eventsI
Photos
Region 5 Results
1st Lightening Diving
LighI 2nd North S
hore Sharks
I 3rd Oklahoma City Dive Club
---
Maine H.S. Class B State Meet Results
---
---

Canada Alberta Winter Games Trials - Zone 3
---

Great Britain 2002 PORTMAN ARMADA CUP, PLYMOUTH
GB DIVING CHAMPIONSHIPS MANCHESTER 2002
---
NCAA Div. III Men's National Championships
---
More NCAA Results
---
---
---
Texas Junior High City Championships - April 6, 2002
---
Colorado CHHSA Coaches Invite - April 8, 2002
---
---

FINA GRAND PRIX Madrid Spain March 15-17, 2002
---
SPA Winter Championships - 2002
Results
---
---
---
---
Jetst
ream Invitational 2002 - March 23-24 JO Events
A Lucky Meet - Lincoln Nebraska - JO Events
---
Western Canadian Diving Championships
April 5, 2002 - Results
---

DESPATIE WINS TOWER WAR AT DIVING GRAND PRIX
ROSTOCK, Germany. Alexandre Despatie (age grouper) of Montreal won a war of near-perfection with one of the top Chinese divers Sunday to earn the gold medal on men. s 10-metre tower at the Rostock Open, the second stop this season on the Grand Prix diving circuit. more
---
---

Southern Cross - International - Southport Qld

VICTORIAN STATE CHAMPIONSHIP AUS. 2002
---
Nebraska Placed on Probation
March 5, 2002 - Indianapolis - The University of Nebraska, Lincoln, has been placed on probation for two years by the Division I Committee on Infractions because of actions by former swimming coaches and a former head wrestling coach that resulted in the provision of extra benefits and improper recruiting contacts, among other violations. more
---
---
A New Smaller Suba!

Bennett Ceceila Suba was born on Friday Jan. 25 at 3:08pm. Frist for the Suba's. She was 6 pounds and nineteen inches long. Mom baby and dad are doing great! Dave Suba is the US Diving Jr. Rules Chairman and very involved with our sport. Dave is on the left, Bennett is the smaller one on the right in the photo. more
---
Ryan Moehnke Named Head Coach of Schroeder YMCA
Ryan Moehnke of Fishers IN. has been named Schroeder YMCA Diving Coach. Moehnke who has spent the last few years coaching with the Indy Starz and John Wingflied, at the US Diving Regional Tranning Center. Moehnke will be replacing Gary Cox who replaced Jay Lewew.
---
Gary Cox leaving the coaching Ranks, Schroeder job Open
After 12 years as Schroeder YMCA Head Diving Coach and with a total of 16 years of coaching, Gary Cox has stepped down from the coaching ranks to accept a promotion within the YMCA. Gary is staying on with the Schroeder YMCA as Director of Program Operations. Schroeder YMCA is now beginning the search to replace Gary as Head Diving Coach with hopes to fill the position by early January.
The coaching position is a full time salaried appointment with the Schroeder YMCA and Aquatic Center. Included with the position is retirement, health insurance, and paid vacation. All interested parties can contact Gary for further information. Phone: 414-354-9622 EXT 134
---
---
British Name Misha World Class Potential Manager

British Diving's new World Class Potential "Junior Olympic Programme Manager", Mykhaylo (Misha) Ugryumov, takes up his new appointment in Great Britain in February 2002. Misha has been the National Coach for Spain for the last 8 years and prior to that was the Ukraine and Soviet Union Coach of the National Diving Team. Misha will work very closely with our National Performance Director, Steve Foley, who also moves over here from Australia, full time in April 2002.
---
John and Tania Wingfield Have first Child

Congratulations are in order for the Wingfields.
With the FINA age group rules in mind Ciara Lynn born Jan. 8th, she weighed in at 5 pounds, 8.5 ounces. To send John an e mail click here.
---
TUALATIN HILLS NAMES TOM TRAPP HEAD COACH

Long time diving coach Tom Trapp has replaced Ron Piemonte as Head Diving Coach at Tualatin Hills Diving Club. Trapp steps up from his position as assistant coach and assumes his duties as of January, 2002. He has been the assistant coach at the Tualatin Hills Dive Club in Beaverton, Oregon since 1999.more
---
Brandon Gardner leaves Texas Aquatics

Brandon Gardner, age group coach at U Texas, resigned effective Jan 1st. George Purdue assistant age group coach for the team will become head coach. Purdue worked with Bill York of York Dive Club of Virginia. Gardner who is from Austin will continue to work in Austin in real estate which he has been involved with since returning to Austin
---
Kimball To Retire

After 43 years as head diving coach at the University of Michigan, Dick Kimball will retire at the end of the current NCAA season. Kimball is regarded as one of the word's top diving coaches, Dick Kimball made his first appearance as U.S. diving coach at the Tokyo games 1964 and had three Wolverine divers in the competition. He has trained many NCAA, National and Olympic champions. Kimball is also considered the world's greatest trampoline spotter and mentor to many. Thank You.
---
He has dived for Olympic glory, but those who saw Jeff Liberty's heroic rescue say his bravery deserves more than any gold medal. The 23-year-old Canadian diving champ dived Monday into the chilly waters of the Bow River to rescue a pregnant woman whose car had careered off Deerfoot Trail. The vehicle crashed through a fence and sped across the busy Lafarge off-leash area into the slow-flowing river. more I even more
---
---
USDivng Raises Membership Fees. Start Jan. 1st
Limited - $30
Novice - $50
J.O. - $75
Coach - $150
Team - $150
Current rates in effect for anyone registering before January 1st.
---
---
---
Ground Zero for China's Olympic hopefuls

BEIJING - Don't be fooled by the diapers the little girls wear under their leotards, the 4 p.m. watermelon break, or the candy-colored mats that make the sunny gymnasium look like Romper Room.
This is Ground Zero for China's Olympic hopefuls, the cream of the young athletic crop in the capital that will host the 2008 Games. The pint-size dynamos somersaulting through the air, leapfrogging, and doing laps around the carpet on their hands are not playing. more
---
Tommy and Whitney Michaël announce the birth of their son John Christophe

Whitney and Christophe are recovering very well. Born 9-29-01 at 10:51pm He was 7lbs 14oz and 19 inches. Sound like another lifetime family membership for USD.
---
NATIONAL TALENT IDENTIFICATION MANAGER - NEEDED

Following the successful attainment of Sport England lottery funding for the World Class Start and World Class Potential programme for Diving the ASA is seeking to appoint a National Talent Identification Manager - World Class Start Diving. SALARY: ASA Grade X: To £30,000 plus pension and car more
---
---
---
When you call me COACH...
By Kevin A Sage
---
---
---
---
Lizzy Flynt named NCAA Women of the year for the State of Tennessee,

Former Univ. of Tennessee diver Lizzy Flynt was named winner for the State of Tennessee, NCAA Women of the year. She is one of 51 State winners covering all sports. 10 finalists will be named on Sept 10th. and the overall winner to be announced Oct.21st. Lizzy, who recently retired, is the third Tennessee diver following Tracy Bonner 1997 and Kathy Pesek 1999, to be honored with the award.She is the only diver on this years list of award winners. Lizzy was the 1997 US Indoor National Champion and 1997and 2000 National team member and 2000 Olympic trialist. more
---
We had a stage set up in front of the guard office and had a huge back projection screen set up with rotating pictures flashing during the evening. Curt Wilson said a few words on behalf of SPA Diving, I spoke and then we turned out the pool lights and showed a special video that my friend helped me put together for Sammy...it was sooo neat! Not a dry eye in the house!
---
---
McCormick divers, announces the 5th McCormick Divers diving extravaganza, 2001 – A DIVING ODYSSEY, at the Belmont Plaza Olympic Pool in Long Beach on Saturday, October 6, 2001 beginning at 6:00 p.m.
The evening will include a spectacular diving show and a dinner, with silent and live auctions. Tickets for the evening are on sale now and are $40.00 per person (pre-purchase required). Tickets, only for the diving show, can be purchased in advance or at the door for $5.00 per person. We encourage you to purchase your tickets early as in previous years the event has been sold out! more I WhosSam
---
Krista Klein New Baby Boy

GCDivers coach Krista Klein, and her husband Jeff Klein are proud parents of a new baby boy: Reid, Gordon Klein (7pounds, 13 ounces). Ida and Dick Wilson (also Gcdivers coaches) are the very proud grand parents!!!! Krista and Jeff already have 3 other children (Regan, Brice, Carson).
---
Jeff Bro has accepted the coaching job at Nebraska
After one year, Morales and assistants Doug Humphrey and Jeff Bro plan to field a team full of their own recruits. For now, however, they must find at least 11 swimmers and divers eligible to open the season Oct. 6. more
---
KZ's Brother KR to coach at Elite Diving Academy
Li Kong Rong (KR) will participate in a technical exchange with the US Elite Diving Academy for the next four months. KR has coached in Australia for the past 7 years. KR has worked with the Australian Institute of Sport and most recently for the Queensland Diving Association. KR holds a Masters Degree in Physical Education from the Beijing Institute of China and received the first ever degree conferred in the field of diving in China.While at the Academy KR will be working with Drew Johansen on training programs and techniques for the team.
---
---

A Case for Growth in Lieu of Elimination
by Kevin Sage
Is there an opportunity that we are missing from the age group programs on up to the senior/international level? How exciting will the Sr. Zone meets be this weekend? If you go, think about it while you are there. How can these high level meets be marketed differently? Why are we not filling up the bleachers with 1,000's more
---
PHOENIX, July 12. Swimming World, SWIM Magazine and swiminfo.com announced the formation today of a Legal Defense Team to assist in the fight to save college swim and dive programs threatened with elimination. By Phillip Whitten more
---
Jim Fischer Named Patriot Dive Club Coach

Jim Fischer a graduate of Indiana University. Big 10 Finalist, NCAA Championship Finalist, member of the US Diving National Team. Age Group coach under the direction of Olympic Coach Ron O'Brien, one year Head Coach at University of Maryland and five year Head Coach at University of Wisconsin. Fischer has named head age group coach of the Patriot Dive Club
---
---
Chuck Knesel succumbs to cancer
Long time diving supporter has succumb to cancer. Chuck Knesel of Austin TX a long time fixture at all major USD meets and most NCAA meets. Chuck and his wife Sherel received to WhoSam Award last year for their contributions to the sport. Knesel was a member of the Board of Director of US Diving. Chuck leaves a sport he loved better off. We know heaven runs on time now.
---
---

The Australian Diving Annual Awards, 2001
How many Australian Juniors can you find in the foam pit?
---
Belgian wins Olympic presidency in landslide
Nebraska Swimming and Diving Update
FINA Grand Prix Point Standards

---
---
Jason Baumann Named Indiana University Age Group Coach

Joining the IU staff this season is Jason Baumann. Jason is former team captain, Big Ten finalist, and NCAA All American for Indiana University. He returns "home" after a successful stint as head diving coach at the University of Wyoming where he was 2001 Mountain West Conference Men's Diving Coach of the Year.
---
---
Drew Johansen has become a part owner in the US Elite Diving Academy located in Columbus, Ohio.  Drew will arriving in Columbus on April 1st.  He will be directing his new business and diving team from a recently completed state of the art dry land facility in Columbus.  more

US Elite Diving / 893 Chambers Road / Columbus, OH 43212 /614-299-7525
---
Kenny Armstrong "look alike" Contest Winners


Jeff Dalman of Auburn WA and Barry Thomas of Tampa Fla.

We've had a overwhelming response to the Kenny Armstrong "look alike" contest. Our judges reviewed over 100's of photos submitted.


The winners are Jeff Dalman of Auburn WA and Barry Thomas of Tampa Fla. Winners will each receive a 14 year old injured gymnast who hopes to make it to the Olympics.


Doug Beavers of the St. Louis Rec Plex was voted "Runner up"
---
The Hat Trick for Wessel and Marga Zimmermann


Jana and Romy

Wessel and Marga Zimmermann had their third daughter, Jana, on March 27. The
Zimmermans have to other daughters Romy (3) and Misha (1). Both Wessell and Marga are one time Netherlands National Champions and now coach at the Springschool Zimmermann, just outside of Amsterdam. Wessel is an honors graduate and former diver at the University of Nebraska from 1983-1987. He is also a Medical Doctor when not coaching


Wess and Marga Zimmermann
---

Hobie sharing with young coaches

Hobie will be offering a three day clinic on June 1-3, 2001. This is a Friday, Saturday and Sunday. This is a clinic to "TEACH COACHES TO COACH".

Hobie is one of the most successful Diving Coaches of all time. While at Indiana University, he produced many Big Ten, NCAA, National and Olympic Champions. He has served as the USA's representative on International Judging panels including the Olympic Games. He is the Diving's Goodwill Ambassador to the World. Some consider him as the Father of Modern Diving and Coaching in the World. Other Info about "The Man" is contained on this site under "The Hobie Factor". more
---
Women's NCAA Div.1 Diving

Women's NCAA Div.1 Diving competiton will be aired on ESPN on Friday at 2pm. Unfortunately you may have to watch some swimming between diving events. Please check you local TV listing.
---
BAD News from Canada -
The 1976 Olympic Pool in Montreal, which has lost money for the city year in and year out, is now being regularly used for other functions. Coaches in the area hope that they can reclaim the pool. The Montreal Olympic pool was the host to many great diving memories including Klaus Dibiasi's last Olympic Gold Medal and the Olympic debut of Greg Louganis.
---
Van Austin-- Doing Well - Update from Van

I wanted to thank you for everyone. The cards, e-mail's, and phone calls with best wishes and prayers from my diving friends were overwhelming. I am indeed a very lucky man to have friends I have made in diving over the years. Please pass on my thanks to everyone.
I have completed the first phase of my battle with kidney cancer. The doctor removed the right kidney, the adrenal gland and the complete sack which contained the lymphnodes. There was no cancer in the bones, nor does he think it has spread. Only time will tell. I will be having a stint put into one major artery in my heart within the month, then start aggressive treatment.
Currently I am recovering at home, and just recently found the energy to get back on the computer a little each day. Org. Story
---
To the bitter disappointment of coach Kurt Hass, the IHSAA has upheld Saturday's sectional disqualification of Franklin Community High School sophomore diver Anesa Beard.

Easily one of the state's top divers, Beard was banned from sectional competition for removing an elastic band from her hair and putting it on her wrist before her first dive. more

Anesa Beard
---
Good News from Canada -
Phillipe Comtois is training again at CAMO in Montreal. Phillipe had a severe leg injury at the Great Britain Grand Prix last year that forced him to miss the Olympics. He was one of Canada's greatest Olympic hopes prior to the injury. Phillipe Comtois has made a remarkable recovery, and although he has not gained full motion in his foot, he is hurdling on his opposite leg and regaining his list. The old story
---
As many of you know by now, I am no longer the Diving Coach at the University of Nebraska. I have received many calls and e-mails of inquiry, and I want to address some issues. Now three weeks into a new career, I can finally catch my breath and begin to communicate some of the feelings I've long held. more I
---
Laura Wilkinson a gold medal winner on the women's 10 meter is on the the Wheaties box. These boxes are NOW available at your local stores.
---
Two-time Olympian Scott Donie has accepted the head diving coach position at New York University. NYU a private university located in the heart of the city- Greenwich Village. The diving program competes at the division III level and is part of the University Athletic Association. Competing against schools like Carnegie Mellon, Johns Hopkins and Emory. "I've really been impressed with the type of athletes who compete at this level," said Donie, "these are people who truly love their sport." To contact Scott (212)998-2064
---
Who's Next? The San Francisco Ballet School has been charged with violating the city's new law against size discrimination, because it rejected an 8-year-old girl who did not meet the requirement for having a "well-proportioned, slender body." Krissy Keefer described her daughter Frederika as "short and muscular." School officials said it was "patently untrue" that Frederika was rejected for discriminatory reasons. more at overlawyered.com
---
Should Female Gymnasts Lift Weights?

Gymnasts must remain on the lean side of lean to be effective competitors at the highest level (Nelson et al., 1983; Sands et al., 1992, 1995). Not surprisingly, concern about excess body weight is common in gymnastics (Anorexia/Bulimia Association, 1994; American College of Sports Medicine, 1997; Leglise, 1998; Nattiv & Lynch, 1994). Female gymnasts and their coaches in the US are therefore reluctant to use weight training, in spite of abundant evidence of the benefits of weight training for sports requiring strength. Their concern is that the gymnast will develop excessive body and muscle mass ("bulk up") and thus become too heavy to perform effectively. more
---
Part 3 of 6 Thanks to the PDCA

The following are suggestions and ideas from diving coaches around the country about ways to run a successful diving program. You may agree with or not agree with some or all of these points. They are provided as an outline for you to possibly help you improve your diving program and perhaps your standard of living. This idea sheet will continue to grow with more and even better ideas after more people have had the chance to read it and contribute their thoughts and ideas. more
---
Texas Assistant Diving Coach Hired
Brandon Gardner announced George Perdue, formerly with Bill York and the York Dive Club in Alexandria, VA has been has accepted a job has age group coach with Texas Aquatics
---

The Real Olympic Medal Tally

If Every Country Had The Same Population and GDP per capita as USA:
---
Van Austin Surgery Goes Well.----- Updates will be posted here.

Van Austin was admitted to the hospital with some chest pain on 1-19. Van went through the surgery well. The doctors will know more towards the end of the week. Cami (Van's wife) is very busy with doctors and family. She asked for people to hold off on the phone calls. Ron Piemonte has offered to handle contacts with the diving Community. The address to send cards or flowers to Van is:
Providence Portland Medical Center
4805 NE Glisan St.
Portland, OR 97213


MORE Updates will be posted at USAdiver.com

Van Austin
---

Head Coach Kevin Sage, and new coaches Dan Schunk, Noah Eckert, and Johnna Jaynes

Sagebrush Diving, a relatively new springboard diving club based in Arvada, Colorado, announces the hiring of three new assistant coaches. . Schunk is a former MVP diver from Purdue University. Eckert is a former MVP diver from Northwestern University. Jaynes is a former MVP diver from Standley Lake High School and is currently diving at C.U. in Boulder. more
---

"Aquatic Centre", Thammasat University, Rangsit.

By Russell McKinnon FINA Press Commission Member Bangkok, Thailand (Dec 9).-- China's Sang Xue and Wang Tian Ling were first-day winners at the 3rd FINA Diving Grand Prix Super Final at the Thammasart University Rangsit Campus Aquatic Centre here. 2.XU Mian (CHN) 1. SANG Xue ( CHN) 3.ZHUPINA Olena (UKR) Three perfect 10s in her fourth of five dives, gave Sang the lead and ultimately the victory. Sixteen-year-old Sang's perfect showing meant she could hardly be beaten going into the last dive and executed this very well, gaining one nine in a 74.70 and take out the gold medal with a 367.77 score. When asked what she thought of getting three 10s, Sang said: "It just normal." And about that last dive and the need to play it safe for the gold medal and $5000 prize money? "I was a little bit nervous."more
---
Laura Wilkinson Makes it on the Wheaties box

Laura Wilkinson - Diving In Sydney, Laura Wilkinson dove into the record books. Despite breaking bones in her right foot earlier in the year, the 22-year-old Texas native nailed her final two dives in the 10-meter platform final to win the gold medal, the first for the United States since 1964. Wilkinson finished the event with 543.75 points to edge out the heavily favored Chinese and end their 16-year gold medal run at the summer games. Her gold medal performance was one of the most memorable events of the summer games. Prior to Sydney, Wilkinson won her third platform national title at the 1999 summer nationals and the platform gold medal at the 1998 Goodwill Games. (Direct from the Back of the Box)
---
Montminy was named the female athlete of the year

Montminy was named the female athlete of the year. The 25-year-old law graduate, won two medals at the 2000 Sydney Olympics. She earned silver on women's synchronized 10-metres with partner Emilie Heymans of Montreal and an individual bronze on 10-metre platform, a first ever medal for Canada in the event. She was Canada's only double medallist at the Games. more
---
USA Junior Divers win World Youth Meet
Article I Photos I Event Results I Team Results

June 16-17 Waldkriburg Germany. USA age groupers captures first place at the World Youth Meet. This was the first time the USA sent a full team to the meet, also the first time selecting part of the team off the East West Nationals. The changes in the selection process seems to of worked. A larger more balanced team was able to compete and win. more

| | | |
| --- | --- | --- |
| Place | Nation | Points |
| 1 | USA | 233 |
| 2 | GER | 218 |
| 3 | CHN | 168 |
---
USAdiver.com is launching a new section "Diving Ideas."

USAdiver.com is launching a new section on its website of "Diving Ideas." These are ideas from a variety of pools and programs from around the world.. These ideas are designed to help others and spark new ideas. We will add one approximately one a week. If you have any ideas you would like to share with the diving community, please share them.
---
EZ Meet submitted by J Kinzbach. WINNER!
The winner of the name-the-new-computer-program contest is JJ Kinzbach of GC Divers. Not only did he win the contest, but was one of the first to submit a list of names. JJ wins $100.00 for his efforts. The program will be out soon.
---
---
Need a Reason to Get Back in Shape?

Recognized as the world's biggest multi-sport festival, the World Masters Games are considered the premier international event for Masters competitors. more
---
Tualatin Hills Dive Club Names Biespiel 13U Coach

Beginning this season Dave Biespiel of the Tualatin Hills Dive Club will be

the program's 13-Under JO Coach. Biespiel has been with THDC since the summer of 1995 and has been coaching divers from beginner to seniors.
---

Sammy Lee gives his "WhoSam" Award to Joe Chirico Oct 1999

Sammy Lee Does a triple (Heart bypass)

Diving legend and two-time Olympic gold medalist Sammy Lee, who celebrated his 80th birthday on August 1st, went to his doctor  for a checkup on August 11th. On the 12th, he had triple bypass surgery. Sammy was released on the 16th and is having a speedy recovery - must be due to the fact that he was still doing 3 ½ tucks from 10 meter at age 50 and has stayed in great shape since then. In fact, Sammy is feeling so good, he plans to take off for Hawaii in a few days with his lovely wife Roz
---
---
---
---
20 THINGS YOU CAN DO FOR BETTER COMPETITIVE RESULTS

# 6--- Think about every possible scenario that could happen to distract or upset you, both in and out of competition and the pool.  Play it out and determine what the correct response would be to each situation.  Program it in your memory and be prepared to react that way in the event these things happen.  Review this process frequently. more
---
---
Boys 13 & under

Girls 13 & under

Boys
14-15

Girls
14-15

Boys
16-18

Girls
16-18

1 Meter

1 Meter

1 Meter

1 Meter

1 Meter

3 Meter

3 Meter

3 Meter

3 Meter

Platform

Platform

Platform

Platform
---
Hovering Tower by Mark Fromson
USAdiver.com is proud to feature one of Marks greats works of art.

Mark Fromson is a former Canadian Junior Team member and current Senior National Official. Mark has been involved in Web design and graphics for 5 years and is the creator of the Canadian Diving Web page at www.diving.ca.
---
Searching for some common sense A Matter of Opinion

John Helm

Management at our local swimming pool claims there is a risk involved when novice divers move the fulcrum when using the diving boards. I claim there is no risk. I began diving in 1940, and continue to dive in the masters program. I have coached high school divers for fifteen years, and college divers for ten years. I don't ever recall anyone getting hurt from moving the fulcrum. more
---
USA Junior Divers win World Youth Meet
Article I Photos I Event Results I Team Results

June 16-17 Waldkriburg Germany. USA age groupers captures first place at the World Youth Meet. This was the first time the USA sent a full team to the meet, also the first time selecting part of the team off the East West Nationals. The changes in the selection process seems to of worked. A larger more balanced team was able to compete and win. more

| | | |
| --- | --- | --- |
| Place | Nation | Points |
| 1 | USA | 233 |
| 2 | GER | 218 |
| 3 | CHN | 168 |
---
2000 All-AMERICA High School List. Public & Independent, Men & Women
---
---
RICHARD BLOUGH ELECTED NEW MASTERS CHAIRMAN
An election of new officers was held in Coral Springs, Florida, in conjunction with the Masters Outdoor National Championships. The election was at the business meeting on Thursday night, August 24, 2000. The results: Chairman: Richard Blough Rules Secretary: John Deininger Secretary: Jennifer Mangum Richard Blough defeated the other three candidates who were: Fred Fox, Felix Grossman and Ron Kontura. John Deininger and Jennifer Mangum were elected unopposed. These officers take office immediately and will serve a two year term.
---
---
Richard Wegner Diver Looking for a College After Olympics

Goals: After the Olympics, Richard hopes to find a Division I College and train in the United States more
Address: Tolmitt Str. 28, 12621 Berlin, Germany
Phone: 49-30-56436392
E-mail: richie-rich@onlinehome.de
Contact Richard Wegner by e-mail
---

Clark and Maria

Clark Falkenstein, 48 years old,longtime coach of New Canaan's Triple Lindy Divers age group team died from cancer on August 31, 2000. At his service the church was full over 300, with about half in attendance under age 25. A reminder off how many people can be effected positively by a good coach.

Maria and Clark set up a fund for "Disadvantaged Younger Divers" and have asked for contributions to that instead of flowers. Disadvantaged Younger Divers c/o Triple Lindy Diving 2475 Brookshire Drive, Niskayuna, NY 12309
---
---
by Hobie Billingsley

In the recent Olympic Games, the American divers managed to garner only two medals both of which were bronze. This proved to be the worst showing that the United States has made in Olympic Games since 1912

more
---
Jack Taylor and his wife have accepted coaching positions with the Regina Diving Club in Canada

Jack Taylor and his wife have accepted two coaching positions with the Regina Diving Club, Regina, Sakatchewan Canada. Starting 1 October 2000. Regina is directly north of Denver. CO, 2000 km north of the US/Canadian border.They can be reached on taylordiving@hotmail.com. They can still reach on taylordiving@paradise.net.nz. Jack will be leaving his job coaching in New Zealand.
---
THUNDER BAY Ont.--Arturo Miranda of Edmonton set a personal best on the men's three-metre springboard Sunday to win his first Canadian title at the summer nationals diving competition.
. more

Canada Olympic Trials 2000
---
Chris Blair - New Job, New Child

Chris Blair had two major changes during the off-season. Luke James Blair was born on July 26th and Chris takes the coaching job at Rider College in New Jersey. Blair leaves his coaching job at Villanova to go to Rider a 5 minute commute for him. A one-time Pitt diver is looking forward to the changes.
---
Ruehl, Greater Cincinnati's most decorated diver and perhaps its most humble, didn't want to draw attention to her retirement. So while blinking back tears on the 10-meter platform Sunday, she rallied to a runner-up finish at U.S. Summer Nationals in Mission Viejo, Calif.
Then she told a few friends and left the pool. "I didn't know how the dives would turn out," she said. "But I really felt like I was back to being myself in the pool. Like, "This is how it's supposed to be.' It was really, really fun. It was like the perfect ending." more
---

Clark and Maria

Clark Falkenstein, 48 years old,longtime coach of New Canaan's Triple Lindy Divers age group team died from cancer on August 31, 2000. At hisservice the church was full over 300, with about half in attendance under age 25. A reminder off how many people can be effected positively by a good coach.

Maria and Clark set up a fund for "Disadvantaged Younger Divers" and have asked for contributions to that instead of flowers. Disadvantaged Younger Divers c/o Triple Lindy Diving 2475 Brookshire Drive, Niskayuna, NY 12309
---
MONTMINY WINS GOLD AT DIVING GRAND PRIX
MESSINA, Italy--Anne Montminy of Pointe-Claire, Que., won the gold medal on women's 10-metre tower Wednesday night at the last Grand Prix diving meet before the Olympic Games next month.more

---
Secrets to the cheapest air fares

Flying for less is not a difficult task. Just because the person next to you paid full freight to fly in a crowded coach section of a cross-continent flight doesn't mean you have to share in that experience.

With the summer season strating this may be helpful for coaches and parents more
---
Notice to Summer Divers - Practice Safe Diving

Summer is is here and many divers are eager to show off their diving. Diving is a safe sport when using a regulation pool and board, but divers must use great caution when diving into an unfamiliar pool, especially a backyard pool that generally has much shallower water. The same goes for jumping off rocks or cliffs into open water. In both cases, you are definitely better off if you do only foot first entries. Although it can be tempting to show off, it is simply not worth the risk.
---
---
---
Curt Wilson Named Coach at UC Irvine

Curt Wilson has accepted the position of Head Diving Coach for the University of California at Irvine. His duties will begin in the middle of May. The School is a division 1 school and is very interested in supporting a competitive Swimming and Diving Program in beautiful Southern California. Wilson will also continue as head coach of the Crown Valley Divers in Laguna Niguel.
---
---
Jose Guerra of Cuba completed a stunning performance, which included one perfect mark. Cuba become a major diving country.
World Cup champion Tiang Liang of China was once again sensational to grab a strong lead with 670.89 points. But the 14-year-old Despatie, with the exception of his reverse three and a half, kept pace with Liang to stand second at 617.19. He actually scored higher than Liang in the semifinal compulsory round. Jose Guerra of Cuba is third at 593.91. more

Jose Guerra of Cuba raises above the Chinese on platform.

Kim Berbari (Team USA) celebrates 29th birthday.
---
Sautin Clean Sweeps Mexico -FINA GRAND PRIX JUAREZ CITY


Full results manana!

May 21, JUAREZ CITY, Mexico--World and Olympic champion Dmitry Sautin of Russia completed a golden sweep at the ninth stop on the Grand Prix FINA diving circuit Sunday winning the men's 10-metre tower.

Sautin, the three-metre springboard winner on Friday, totaled 628.86 points. Luo Yutong of China was second at 609.36 and Jose Guerra of Cuba, the Canada Cup champion earlier this month, was third at 592.62. more
---
Cesar Henderson selected Athlete of the Century in Aquatic Sports,Dominican Republic

On April 24, 2000, Cesar was selected Athlete of the Century for Aquatic Sports. The ceremony took place in Santo Domingo. When Cesar Henderson he started diving in 1973 he did not know how to swim - his friends helped him out of the pool! His first international medal came at the 1977 Coached by James Henderson. Cesar participated in two Olympic Games. In the 1980 Moscow Olympics, placed 19th; in the 1984 LA Games, he place 16th. Cesar participated in three Pan-American Games -
---
Reinstated For 3 Years

TITLE IX ISSUES
Miami Men's Swimming and Diving Program is Back!

University of Miami has reinstated the Men's Swimming and Diving program for the next three years, after announcing in March that it was dropping the Men's team. The team received an overwhelming amount of support, and the University received a lot of mail protesting its decision. Randy Ablemen would like to pass along his thanks to everyone who offered support for the program.

Ableman, receiving a Men's and Women's Team Awards at the 2000 US Diving Indoor Championships, looks as happy and proud as if he caught two large bass. Old Story
---
VANCOUVER'S REVITT AND XIUREN WU OF CHINA WINS GOLD AT FINA GRAND PRIX
VIENNA--April-20-23. Tony Revitt of Vancouver rebounded from a poor preliminary round to earn his first international victory Saturday winning the men's 10-metre tower at the sixth stop on the FINA Grand Prix diving circuit.
On women's 10-metre, Xiuren Wu of China took the gold with 333.84 points, Anja Richter-Libiseller of Austria was second at 302.13 and Yuanyuan Hou of China third at 296.49. more
---
---
Who is Sammy Lee

Biography: Born in Fresno in 1920 to Korean immigrants who worked on a Hawaiian plantation. Dr. Lee was the first Asian American to win an Olympic gold medal. He was awarded the gold medal for the 10-meter platform at the 1948 Olympic games in London. Four years later, he went on to win the gold in the 10-meter and the bronze in the 3-meter springboard in the Helsinki Olympics. more
---
VANCOUVER -- The growing pains may have gnawed away at his confidence but they couldn't devour Alexandre Despatie's love of diving.
Despatie still has that mixture of teenage simplicity and adult dedication
he showed in September 1998 at Kuala Lumpur, Malaysia, when at 13 he became the youngest person to win a Commonwealth Games gold medal.
Photo from CAMO web site
---
Canadian Sport News (CSN)
March 31, 2000 HARTLEY WINS ONE-METRE GOLD AT WINTER NATIONALS VANCOUVER-- Blythe Hartley of North Vancouver, B.C., made a triumphant return home Friday winning the women's one-metre springboard gold while Alexandre Despatie of Montreal leads after the semifinals on men's tower at the Winter Nationals diving competition. Hartley, Canada's junior female athlete of the year in 1999, earned 303.54 points. Anne-Josee Dionne of Montreal was second at 267.06 and Eryn Bulmer of Calgary third at 254.64.
---
March 21, 2000 -- Three Olympians, one of Canada's finest coaches and a man internationally famous for his contributions to Canadian sport development will be recognized at the Canadian Olympic Association's (COA) Hall of Fame Induction Dinner on April 27, 2000.

Coached the only Canadian Olympic gold medallist in diving
(Sylvie Bernier, 1984 Olympic Games) as well as bronze medallist Annie Pelletier (1996).
· Hommage Jacques Beauchamp, 24th Sports-Quebec Gala, 1997
· Canadian Amateur Diving Association Coach of the Year, 1996
· Wittnauer Award of Excellence, Coaching Association of Canada, 1996
· Member of the Board of Directors of both the Coaching Association of Canada and the Professional Coaching Association of Canada, the Working Group to Establish and Alternative Dispute Resolution System for Canadian Sport and of the Athlete Evaluation Committee of the Foundation de l'athlete d'excellence du Quebec.
· Collaborated on the production of Towards the Gold, referred to by many coaches as a premier technical resource for diving. From Canadian Sport News (CSN) and the COA

Donald Dion of Montréal, QC
---
| | |
| --- | --- |
| | A Quilt made from diving tee shirts by Anna Marie McCabe. A good use for diving tee shirts. |
---
Who is Comtois

March 17, 2000 Canada's top male diver Philippe Comtois of Montreal broke his left leg in warm-up before the men's three-metre springboard final Friday at a Grand Prix diving meet. more


Photo from CAMO web site
---
World Cup 2000, News and Photos Sydney
---
The Finnish Swimming Association is looking for HEAD COACH IN DIVING. In recent years, we have achieved good results in diving, and the number of divers is  constantly increasing. we are looking for a competent person - interesting working opportunity in the sphere of an Olympic sport. For more information, please contact
Rolf Mikkola, +358-50-5555 505
e-mail rolf.mikkola@suil.slu.fi Free-form applications by March 31 at 16:00 to:
Finnish Swimming Association, Rolf Mikkola, Radiokatu 20, 00240 Helsinki.
---
| | |
| --- | --- |
| | Miami Drops Men's Swimming and Diving Program |
| TITLE IX ISSUES | University of Miami Press Release |
| | Editor's Note: It is possible that the cutting of the Men's program in Miami will have ramifications beyond the school itself, as other schools may look to Miami as an example.  After all, if a school with such a prominent and successful team can cut its program, who is safe?    more |
---
Ron O'Brein Retries from Coaching July 96
---
The High Dive by Mark Fromson
USAdiver.com is proud to feature one of Marks great works of art each week.

Mark Fromson is a former Canadian Junior Team member and current Senior National Official. Mark has been involved in Web design and graphics for 5 years and is the creator of the Canadian Diving Web page at www.diving.ca.
---
---
Sports Illustrated for Kids features Erica Sorgi of Mission Viejo
Check it out, page 66 of the March 2000 issue.
---
World Cup 2000, News and Photos Sydney
---