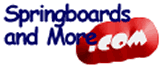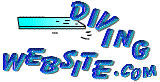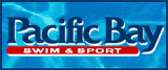 © 2000 -2002 USAdiver.com All Rights Reserved.

Round by Round Review -
Men's's Synchronized Platform

Round by Round Review by Ron Kontura

Round 1

Dumais Brothers tied Mark Ruiz and Kyle Prandi with 51.00 points on their Syncro opposite dive. Garcia/Bricker and Finchum/Boudia off to a fine start with 49.20points.

Round 2

Finchum/Boudia take lead with 103B for 9's and 53.40 points. Garcia/Bricker's 301B scored 8's and 9's for 50.40 points

Round 3

The optionals begin and Ruiz/Prandi "RIPPED" a 5253B for 8' and 9's and took the lead with 84.66 points. Dumais Brothers moved into 2nd with a 5237D for 8's and 9's for 78.72 points.

Round 4

Ruiz/Prandi's 407C went down for 8's and 9's for 78.72 points to keep them in the lead. But the tandem of Finchum/Boudia answered with a 207C for syncro 8's and Thomas receiving the only "10" of the contest for a point total of 81.18. Justin Dumais missed his 407C (2.5,3.5) during the dive and the brothers fell to 3rd place.

Round 5

Ruiz/Prandi performed the most difficult Syncro Dive of the weekend, a 5355B with a D.D. of 3.8. The dive ended up a little short on entry, but they maintained the lead going into the Finals. Finchum/Boudia chipped away at the lead with a 5253B that scored 76.50 and solidified their 2nd place standing. The Dumais Brother's match the highest scoring dive of the afternoon with a 5253B for 84.66 points. But the real race this afternoon was for that 8th and last qualifying spot for finals. Steven LoBue and Klye Mitrione of Blue Dolphin Diving nailed their 207C for 7's and 8's to move them from the 9th position to the 7th spot and qualified them for the finals.