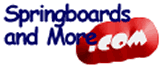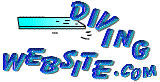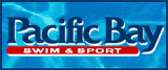 © 2000 -2002 USAdiver.com All Rights Reserved.

Round by Round Review -
Men's 3M Syncro Finals
Dumais Duo Dominates, Next Stop: Athens

The first plane tickets to Athens, Greece have two names on them, Troy Dumais and Justin Dumais. The Dynamic Duo yielded no mercy on the field of divers having qualified for the Olympic Team without needing their final dive.

Troy and Justin scored 8's and 9's throughout the night and proved to be too much for the rest of the field to handle. The Dumais final score of 684.33 was a full dive ahead of Phillip Jones and Jevon Tarntino. The Tennessee Diving Duo was second with 615.54. Justin Wilcock, CTC, and Clayton Moss, Kentucky Diving, were 3rd with a score of 594.90.

The evening was electrifying for the sport of Diving with a near capacity crowd in attendance. There are a limited tickets remaining for the rest of the weekend with some of the events already sold out.

-Ron Kontura


Round by Round Review

Round 1

Brian Early and Kevin McMahon's 401B/101B scored 9's from the judges and they were determined to compete throughout the night. Troy and Justin matched and exceeded the former World Champions dive and won the round 55.80 to 51.00.

Round 2

Moss and Wilcock received 9's on their 201B. Jones and Tarantino received 2-9's on their 103B and tied for the round with a score of 51.00. The Dumais' answered with a 403B for 8's and 9's and 49.80.

Round 3

Brian Mariano and Marc Carlton, Indiana Diving, scored 8's on their 107B for a total of 70.68. But the Diving Duo from the CTC ignited the crowd with a near perfect 107B for 9.5's and a 10. Their total score of 88.35 proved to be the 2nd best Synchro dive of the meet.

Round 4

Tom Davidson, New York Athletic Club, and Aaron Kirkpatrick, Kentucky Diving, performed a 205B for 7's and 8's. Wilcock and Moss moved into 2nd place with their 5154B for 7's and 8's and a score of 77.52. But the Syncro Dive of the meet belonged to the Dumais. Their 5154B was near perfect for 9's and a score of 91.80.

Round 5

Aaron and Tom finished strong with a 5337D for 7.5's and a score of 73.26. Phillip and Jevon answered back to move back into 2nd place for good with a 5154B for 8's and a score of 83.64. But the final Duo had already qualified for the O-Team with a total score that was ahead of the rest of the field. Their 5353B was conservative and all they needed to secure their spot on the 2004 United States Olympic Team.