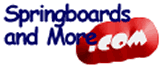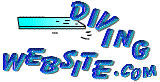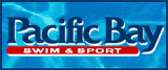 © 2000 -2002 USAdiver.com All Rights Reserved.

| | | | |
| --- | --- | --- | --- |
| | Profiles of Age Group Divers at the World Cup | | |
Name: Anna Lindberg

Club: Bofors Simhopps Klubb, Karlskoga (City)

Country: Sweden

Coach: Ulrika Knape-Lindberg, Mathe Lindberg

Age: 18

Years In Diving: 10

I've been diving since I was a kid but for real about ten years.

My goal right now is the Olympic Games in September. My way to get there is through hard work and some competitions. That means that I will have to keep on training for at least 25 hours a week. My training will be diving, gymnastics, strength and running. Being together with my friends is also very important for me.
Name: Timo Westgaard Klami

Club: Kristiansand Stupeklubb

Country: Norway

Coach: Ragnar Klami

Age: 18

Years In Diving:10

I have been diving for ten years but I started playing at the boards two years before I started in the diving club. After I had been diving for two years I had a 6-month break, but since then I have never thought about quitting.

My goal is the Olympics either in Sydney or Athens. My goal in Athens is the final. The way I train is either in the water or in the gym training my strength. I train ten times a week.

I also like to go to the movies with my friends and other stuff. Itís important for me to be with some friends when I have time off.
Name:† Sarah Soo

Club:† Crystal Palace Diving Club, London

Country: England

Coach:† Alex Bagiu

Age:† 16

Years in Diving: 8

I started diving when previous World Champion, Chris Snode approached me after I was trampolining.† At the time I was also doing other sports such as swimming and was in training at the Royal Ballet.† However it didnít take me long to realize that it was diving that I really wanted to do, so the other sports had to go.

My first international meet was the European Cup in 1997, which I didnít dive too brilliantly in, but it gave me great experience and inspiration to learn the dives that I didnít already have, from other seniors like Irina Lashko.† From learning those dives I was able to compete and it was a completely different feeling when I was chosen to represent at Junior Europeans.† I won a gold medal on 1m and a bronze on 3m.† The great thing about my first Junior International was that nobody expected me to achieve anything, and I was able to successfully able to defend my title the following year.† My family is really supportive, and I know if they had a chance they would be diving for me!!† †I guess I am lucky, because a lot of divers I know just donít have the support that they could use from their family.

I think diving for me is a different life, my best friend has never actually seen me dive, but understand everything and support me.† I think itís nice to have something other than diving so itís not your whole life, which is why I chose to continue at college rather than becoming a full time athlete, although as long as I continue to love the sport I wonít be quitting any time soon!
Name: Craig Gaffney

Club: Parramatta / New South Wales Institute of Sport Australia

Coach: Chava Sobrino and Russel Butler

Age: 15

Years In Diving: 5

I decided to go to diving as a holiday activity through tumbling/trampolining. After three years of doing both sports and winning national titles in both I decided to do diving over tumbling because is an Olympic sport and is more exciting. In 1998 I was offered a scholarship for the New South Wales Institute of Sport and I accepted. I stress fractured my back three times but I still managed to compete at World Juniors in Pardubice. My goals for 2000 and beyond are to be to accepted into the Aussie team for the 2002 Commonwealth Games and the 2004 Olympic Games. In my spare time I like to spend time with my mates however I can, this is important because it helps me keep in touch with my social side of life.
Name: Christian Brooker

Club: Central Newcastle/New South Wales Institute of Sport Australia

Coach: Chava Sobrino and Russel Butler

Age: 19

Years In Diving: 9

My goal was to be in the Olympic team for Australia (Sydney 2000) to compete in front of a home crowd but recently I have been plagued with injuries such as a punctured lung and a broken elbow. I was very frustrated but after lengthy conversations with my coach I have soon realized that I am still young and have a lots of diving years left in me. Now I have set my sights on the 2002 Commonwealth Games in Manchester and the 2004 Olympics in Athens and to get some REALLY big dives, even bigger than I have now, hehe.

My 28 hours per week in training consists of early morning starts and late night finishes and school fits in somewhere in the middle of the day. On a serious note I do diving specific, weight training, fitness, and dry land training.

To keep in touch with the rest of the world I love to go out and party with my mates. I also love reading, surfing (on the net), going to the movies, and going to the beach. Oh yeah, STAR WARS rulz! ďTry not. Do, or do not. There is no try.Ē Yoda - Empire Strikes Back.
Name: Heike Fischer

Club: SC DHfK Leipzig e.V.

Country: Germany

Coach: Margit and Uwe Fischer

Age: 17

Years In Diving: 11

I have been diving for 11 years.I came to the sport of diving because of my parents.They are coaches.And my mother was the European champion on 10m platform 1977.

My best international results are the first place at the European junior championships on 1m 1999.the first place at the European-Cup on 1m 1999 and the second place at the Internationaler Springertag in Rostock on 1m and fifth place on 3m 1999.

My ultimate goal is to go the Olympic Games 2000 in Sydney.But it is very hard.I have to train much and must learn more difficult dives if I want to make the German Team.I train 11 times per week where is included water training,gymnastics,weights and some games for example soccer.

In my free time I like to spend the time with my friends and boy-friend because they are very important to me.

Ganz liebe Gruesse an meine Trainingsgruppe.Es macht viel Spass mit euch zu trainieren.

I think it is enough from me. BYE...
Name: Vera Ilyina

Club: Cougar Diving Club, Houston Texas

Country: Russia

Age: 26

Years In Diving: 19

I came to diving because I loved water so much and was too short for swimming. I wacthed diving at the 1980 Olympics in Moscow and fell in love with the sport. I was 7 back then.

My goal from the beginning was to win the Olympic Games. I hope to achieve my goal at the 2000 Olympics. I was very close to winning the gold in 1996 but it did not happen. I have competed in the last two Olympics and acquired lots of international experience to win the gold.

At the 2000 FINA World Cup in Sydney me and my partner Yulia Pakhalina won the synchronized diving on 3m. Both of us were very happy about our performance especially because we beat the chinese. It was the first world cup synchronized event that chinese did not win. We think it was a good start for our pair since we only trained together for 10 days. The meet overall was very intense.