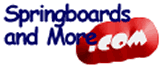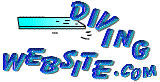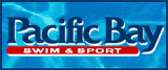 © 2000 -2002 USAdiver.com All Rights Reserved.

| | | | |
| --- | --- | --- | --- |
| | Welcome to USAdiver.com! | | |
---

ERIC Poitras Snares ACC Title In Three-Meter Diving
---

Pac10 Diving Championship Results Men Platform Finals
---

UH's Azul Almazan was named the Diver of the Meet Conference USA
---

UH's Qionjie Huang, named WAC diver of the year
---

Vince Panzano
was named 2004 Big Ten Diving Coach of the Year
---

OSU's Diviners Earns 2004 Big Ten Championship Accolades
---

Matt Scoggin named Big 12 Diving Coach of the Year
---

ASU's Tumlinson and USC's Hilde Pac-10 Platform Titles
---
SEC Diving Results
---

Puhakka
Wins Men's 3m, Cassidy Krug Wins Women's 1m Pac-10 Titles
---

Richeson Crowned 2004 Big Ten Champion in 3-meter Dive
---
---

Bassham wins again
---

BASSHAM wins two SEC championships
---

Kentucky's Long top local girls qualifier
But seeing her name at the top of the list of state qualifiers in girls' 1-meter springboard diving made her a little jittery. "It does add more pressure because people expect a lot more out of you," Long said. "I just try not to think about it." The state swimming and diving championships will be held today and Saturday at the University of Ken-tucky's Lancaster Aquatics Center.
---

Western Athletic Conference Women's 1 and 3 meter results
---

3 divers heading to state - Indianapolis,IN
---

The Pac-10 1 meter Diving Championships Results
---

Berghian named Mountain West Conference Diver of the Year for 04
---

Diving team's core gets top MWC honors
They're roommates. They're friends. They're teammates. They also just happen to be the best divers UNM has seen in more than a decade. Becca Barras and Tracey Berghian triumphed once again last week, adding a few more trophies to an already packed case.
---
Team Orlando seeking Lessons coach. Incentive pay proposal.
Contact Jay and Wendy Lerew407-523-2180 WLerew@aol.com
---

Organisers claim roof plans are looking up
But officials from swimming's governing body, FINA, in Athens last weekend for the Diving World Cup held at the Olympic Indoor Pool, insisted that a roof over their venue was essential.
---

Vols' Jones wins his second SEC 3-meter crown
---

Divers only survivors for Glenbrook South
Ill.
The Glenbrook South pool was quiet and still Monday afternoon except for the occasional groan of a springboard bending, recoiling and then shuddering to a stop. During that final phase, a single splash could be heard. For the first time since the school year started, the swimmers (girls in the fall, boys in the winter) were gone. All that were left were a pair of divers.
---

MCCANDLESS is a splash in diving
But when she entered Nazareth the next year she gave up club diving and just competed for the Pandas. In 10th grade she joined the Blue Dolphin Diving Club, which practices out of the College of New Jersey. Her reason for getting serious again? "College," she said. "I realized it would help me for college." She was correct, as McCandless has already signed with the University of Pitts-burgh on a diving scholarship.
---

Munster's Smith by an eyelash
LaPORTE — A case of the nerves failed to slow down Munster junior Justin Smith on Tuesday. "I didn't expect to win," he said. But he did just that, edging two other area divers in what likely was the closest diving regional ever among the top three. "This is the highlight of my career," Smith said.
---

Cherry Hill West NJ. diving duo go for state crowns
---

TAYLOR made for Olympic stardom
---

Karo Isajan - La Salle - Most Outstanding Diver of the A-10 Champs
---

A-10's Diving Coach of the Year Diane Maise - La Salle

---

BERRETTINI snags two bronze medals at state
---
How Free Is The Free Position?
by Wayne Oras
---

Sarah Costanza, William Smith — Named UCAA Diver of the Week
---

China's diving dominance in doubt
(China Daily) Good Photos
Yu Fen, one of the heroes behind China's long-time success in diving, suggests the current ailing national team might be headed the wrong way in trying to recapture past glory. While reluctant to read too much into the team's less-than-expected performance at the just-concluded World Cup in Athens where they won five gold medals, Yu, coach of quadruple Olympic gold medallist Fu Mingxia, thinks it's high time the squad found a common training goal. ... Coming off a four-month isolated training camp, the Chinese divers still didn't show decisive improvement.
---
Joona Puhakka who claimed conference titles on both the 1m and 3m and took third on platform. He was named the Pac-10 Diver of the Year
---

BARROW SHINES AT ARMADA CUP
---
Diver Dominance:

OXFORD, Ohio Miami University
Diver Dominance: A couple RedHawk divers have managed to string together a winning streak of their own: 22 straight first-place finishes in diving events. Sophomore Christin Eberst (Clifton Park, N.Y./Shenendehowa) and senior Heidi Willemssen (Prior Lake, Minn./Lakeview) have combined to win the last 22 events either of them have competed in, once in an exhibitioned event. Eberst has led the way, winning 20 times, while Willemssen has taken first twice.
---
Kate Brodie
was named ECAC women's Division I diver of the week
---

Featured Athlete Of The Week: Clayton Davis
---

First Malaysian diver in World Cup final
---

Metro College Champs KRISTEN SIMMS of TCNJ Diver of the Meet
---

Wilkinson flips the competition in Athens
(good photo)
---

OSU's
Richeson earned second team All-Big Ten honors this week.
---

Diving:
Diver Mun Yee books her Olympics ticket
---

Chinese Tian wins 10m platform World Cup
---
---
2004 NESCAC Women's Championships 1m Results I 3 m results
---
2004 NESCAC Women's Championships Williams' Rachel Gealy, who won the one-meter diving competition, was named the diver of the meet, while diving coach Kit Callahan Koch were named the coaches of the year.
---

Drexel's Diving Team Sweeps CAA Champs
Fairfax, Va. - Drexel's Anthony Perry was awarded Men's Outstanding Diver of the CAA 2004 Championship after exceptional performances on the 1- and 3-m boards during the championship. Head Diving Coach Larry May was awarded Men's Diving Coach of the Year.
---
Albuquerque NM.- Toppers wrap up season with Saturday's meet

ALBUQUERQUE - The paperwork bogeyman that had a busy weekend at the New Mexico state swimming and diving meet struck the Los Alamos Hilltopper diving contingent. Prior to Friday's preliminary competition, Los Alamos found out that its top female diver, Marilelle Remillard, had been disqualified because of a paperwork error. The error was a slight one, but no paperwork errors are tolerated at the state level. "The rules are kind of ambiguous," said Los Alamos diving coach Keith Greene of the error that kept Remillard out of the competition, where she almost certainly would've qualified for Saturday's final round. "An official sheet we turned in, one box was not completely filled in."
---

PA.District IV Diving
BLOOMSBURG PA— Joey Hardin knew he was having the worst diving day of his career. And of all places, he was having it at the District IV Class AA Diving Championships.
But the Shamokin Area senior turned it around in the final six dives and turned a negative into a positive in his final high school meet.
---

Easton's Chad Hunara wins PA. 3A district diving title

Senior
---

UNM's Tracey Berghian was named MWC Diver of the Year
---

Off the deep end Area divers get set for state meet TX.
---

Carly Weiden was named Valley Diving Coach of the Year
---
UND's Brian Strom was diving coach of the year for North Central Conference
---

Despite her injuries, UE diver has no fear
Living in fear on the edge of the diving board gives Ellen Miles the kind of adrenaline rush that not even a ruptured eardrum could take away...."I love the feeling of doing something that scares the crap out of you so much that you're shaking. It's a natural high you're never going to be able to achieve any other way. It's such a sense of accomplishment."
---
McCambridge
named the Big Ten's Diver of the Championships
---
Wenbo Chen, was named Big Ten's Diving Coach of the Year.
---

STARKS Named BIG EAST Most Outstanding Diver
---
CHINESE diving superstars Jingjing Guo and Minxia Wu showed their class to beat City of Sheffield's Jane Smith and Tandi Gerrard in the women's 3m springboard synchro competition at the14th Diving World Cup in Athens.
---

CHINESE, Russians rule Diving World Cup
---

Canadian diving duo gains Olympic berth

(good photo)
---

CHINESE divers dominate at World Cup
---

Britain will be represented in both men's synchro diving events
---

Chinese Tian wins 10m platform World Cup
---

Illinois finishes 11th at Big Tens (just liked the headline)
---

CHINA Wins Five Golds at World Cup Diving Championships (good photo)
---

Penn State W. Swimming places second at Big Tens
The Lions' complete lack of a platform diving team cost them the Big Ten Championship, as they fell to Michigan 604.5-590.5...."You score 20 events and we win. You score 21 and we finish second; it's as simple as that," said a frustrated Dorenkott. ..When asked whether he has petitioned the university for a tower during his tenure as coach, Dorenkott said, "My job is to coach, not to get towers."
---

Athens crowd cheers `Alexander the Great'
---

Becca Barras won her 2nd and 3rd Mountain West Conference title
---

CHINESE and Russian divers take top positions at World Cup
---

CHINA wins second World Cup diving gold
---

Canada earns Olympic spot in diving (good photo)
---

Ally and Shipman, of Britain, flopped at the 14th FINA World Cup JOONA
---

Puhakka Places Fifth At World Cup
---

Missouri Divers crave top 16 finish
---

Duo hit Olympic target ... now for medals!
---

Julian Krug was named men's Big East Men's Diving Coach of the Year
---

MIYAZAKI claims bronze at World Cup
---

Carnegie Mellon's Mindi Finnegan named UAA diver of the year
---

Wilkinson wins at Diving World Cup
---

Caiming Xie was named the BIG EAST Women's Diving Coach
---
Tiffany Manning was selected as ACC Diver of the Meet.
"Tiffany finally put it together like I knew she could," FSU diving coach Patrick Jeffrey said. "The place where it came together was between her ears. She's had the talent to win since she was 15, she just needed the confidence. She's made some changes that have made her more confident and it shows."
---

DIVING Pakhalina captures World Cup gold
Russia's Julia Pakhalina took the women's 3-meter springboard at the Diving World Cup in Athens, Greece. Pakhalina, who trains at the University of Houston, scored 603.15 points, beating Jingjing Guo of China by 7.53 points.
---

Ridley's Patro is headed for State College
---
All-American diver Andy Welsh inducted into U.Wyoming HOF

---

CANADA'S Despatie wins gold at diving worlds
---
MCCAMBRIDGE Completes Springboard Sweep
---
Woodlands diver wins World Cup event
---

TRINITY diver ready for last big splash Ryan McIntosh
---
MICHIGAN'S BEST '03: Friends, family dial in diver Holt
---
Lindsay Taunton hasn't let vertigo prevent her from concluding her diving career at Fresno State.
---
This Week in Pac-10 Diving
---
Friends mourn crash victim, 22, Carrie Logan Marsh
She graduated from Northfield Mount Hermon School in Massachusetts, where she was on the dive team and served as editor-in-chief of the yearbook. "Carrie was a diver and an editor," she said, "but most important of all, she was a friend."
---
Starks
Takes BIG EAST Title in the Three-Meter Springboard
---

Canadians win gold and silver at Diving World Cup event
---

AMERICAN wins event in Olympic qualifying competition
---

CANADIANS win gold and silver at 14th FINA Diving World Cup
---

MIYAZAKI claims bronze at World Cup
---

Swimming roof for 2004 Olympics deemed a must
---

JOONA Puhakka Places Fifth At World Cup
---

China wins second World Cup diving gold (good photo)
---
---

Chinese synchro pair put on the style
---

Sheffield diving duo stay on course for medals
---

Florida State in first place at the ACC women's swimming and diving championships in Charlottesville, Va. Tiffany Manning broke the meet record with 312.45 as the Seminole divers swept the top five spots in the 1-meter competition.
---
''Jay's Excellent Adventure.''
With his father having chartered a plane for the occasion, Prock will fly to the Group AAA diving competition in Fairfax this afternoon, then fly back to South Hampton Roads to apply what he hopes are the finishing touches to Cox's third straight district wrestling title. ..''This is a once-in-a-lifetime opportunity for a kid, so why not?'' Mark Prock, Jay's father, said of his grand plan to facilitate ''Jay's Excellent Adventure.''
---

Hock knows how to dive
Derek Hock is a wide receiver who knows how to dive and not just over the goal line....Hock, a senior on the Hopewell football team, won the WPIAL Class AA 1-meter diving championship Friday at Pine-Richland High School with a score of 410.25 for an 11-dive list.
---

Diving: Lofty ambition for teen talent
As a wide-eyed 11-year-old, Kaitlyn White was a flagbearer at the 1999 diving World Cup in Wellington. ..Fast-forward to the World Cup in Athens this month and White will be 10m above the water on the platform tower ready to stake her claim for a place in the 34-strong Olympic field.
---

CHINESE divers head to World Cup
---

Injury could destroy Dackiw's dream

Olympic diver Lynda Dackiw is battling a spinal injury to qualify for the Australian team, which left for Athens yesterday for a World Cup event. The South Australian won silver with Loudy Tourky on tower at last year's Barcelona world championships, but a perforated disc may put her out of this year's Olympic team.
---

Woodlands High School divers spur on each other
---
Utah Diving: Bear River girls, Viewmont boys secure championships

"What we can't make up for in quality, we make up for in quantity," Viewmont coach Norman Dean said. The Vikings had four divers in the top 15, led by Scott and Mark Nelson, who took fourth and fifth, respectively. .. The individual champion was Jordan sophomore Chris Carter with a score of 460.90 points. Two other sophomores followed, as Brighton's Travis Day was second at 426.50 and Brandon Watson of Riverton was third at 401.40. Watson, who was second last year, was the favorite going in.
---
Olympic diver visits school
Olivia Ellison, 7, could have picked Abraham Lincoln, or maybe Paul Revere for her report on a great American hero. But the Lomitas Elementary second-grader, with the help of her mom, brainstormed an idea that got her class buzzing. For her report, Ellison brought an old family friend to class Wednesday — a two-time Olympic gold medalist in diving, Dr. Sammy Lee. "They were like, 'Wow,' " Olivia said of her classmates. "She had somebody real come in."
---

She's doing her diving closer to home now
Cherokee's Natalie Thomas seeks some wins in N.J.
---

Owens prepares to plunge for third crown
While Conant will bring nine swimmers and divers, look for diver Bill Owens and swimmers Frank Hernandez and Don Storm to lead the way. Owens is coming off two consecutive conference and sectional championships and a fifth-place finish in the State Finals last year. "I am looking forward to seeing (Owens) perform," said Drenth. "We are looking forward to him doing well on Friday, so when we walk in on Saturday we already have a lead."
---

Third title in a row for Wesleyan diver GA. Results
---
HAPPY
BIRTHDAY

2
YEARS
OLD
TODAY
---

AOC projecting medal record
With three diving medals projected - Matthew Helm and Robert Newbery won gold in the 10-metre synchronised springboard in Barcelona - the pool is expected to emanate a golden glow in Athens.
---
Lauryn McCalley of the Tennessee Lady Vols has been named SEC women's diver of the week. She won 1- and 3-meter springboard events against Florida on Saturday.
---

China to use Athens as platform for Beijing glory
Daily Times Pakistan
---

Luther College's Allison Kruger, earned all-conference honors
3-m diving at the Iowa Conference meet,
---

Atlantic City junior Julie Brimberg and Mainland junior Bryan Carlisle are the favorites in this afternoon's Cape-Atlantic League Diving Championships. The meet begins at 4 p.m. at the Atlantic City High School pool. Twenty-seven girls and eight boys are slated to compete.
---

Brockport star successfully vaults from gymnastics to diving
---

China to host Asian Cup Diving Championships
---

Simms, excel in pool for TCNJ
It will be a big surprise if Simms does not pick up her fourth Division III All-American award after this season. She has run a string of seven 1-meter victories so far, highlighted by a 281.90 score against New York University. She has six 3-meter firsts, scoring 293.00 against Southern Connecticut State.
---

Redlands Luke Bagnaschi Named SCIAC Athlete of the Week
---

Quakers Defeats Army
---
---
---

Six Wyoming Divers Finish In Top Five Of Falcon Cup
---
---

USC Diver Andy Bradley Named SEC Diver of the Week
---

Sarah Costanza, William Smith — The UCAA Diver of the Week broke a 14-year-old school record and qualified for the NCAA Division III Swimming and Diving Championships with a score of 272.35 on the one-meter diving board.
---