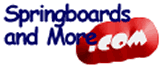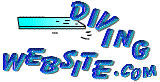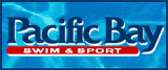 © 2000 -2002 USAdiver.com All Rights Reserved.

| | | | |
| --- | --- | --- | --- |
| | Welcome to USAdiver.com! | | |
---

"Dream' dives score gold" Geyson's no-miss day
---

Wilcock will dive with U.S. team in World Cup
---

FSU's Brittany Lerew Sets new Records 1m and 3m - 274.65, 336.67
---

Bradley Places 10th At World Cup Diving Trials
---

HILDEBRAND, RUIZ WIN GOLD AT WORLD CUP TRIALS
---

Wildcat Divers are Competitive at World Cup Diving Trials
---

Hoosiers
Fall Just Short at World Cup Trials
---
---

Three former Texas divers earn spots on World Cup Diving team
---
UM Divers Take Third at First Day of 2004 World Cup Diving Trials
---
YOUNG diver seeks spot on US team
---

Purdue's Divers sweep Michigan off the 1- and 3-meter
---

Season opener
Classic kicks off drive for Olys
---

Ringwood Diving Club is seeking a Head Coach
---
NC State's Lamberton and Named Caterpillar Scholar Athlete
---

Ryan McIntosh will sign next week with Northwestern University, according to the Trinity high school.
---

Long-time coach reunited with diver (Bergere Kelemen)
---
James Madison's diver Lisa Enders awarded CAA Performer of the Week award
---
Diver striving to make year successful

Gary and Ann Beardall, Justin's parents, said his confidence and competitiveness are the key ingredients to his success as a diver, a student and an individual....Growing up in elementary school and high school, Beardall's height always bothered him. He didn't like that he was smaller than everyone around him.
---
Bate's
Baker
was named the ECAC Division III Men's Diver of the Week
---

TCU's Kelly Seely earned Conference USA Diver performer of the week
---
---

Jessica Ranieri was named the SEC Diver of the Week
---

Penn State's Marc Gastaldo named Big Ten's Diver-of-the-Week
---
Navy's Teague Win Weekly League Honors
Teague (Fr., Lexington, Ky.), who receives his fifth weekly honor from the league this season, placed first on both boards in Navy's meet last Saturday against Yale and Cornell. He posted a 300.75 to win the one-meter event by 50 points, then recorded a 319.95 to win the three-meter competition by 70 points. He has won both boards 13 times in his 14 dual meets.
---

Zach E

astman

shatters school mark
---
Wisconsin's Amanda Witte each claimed Big Ten Diver of the Week honors
Witte became the first UW women's diver to earn Women's Big Ten Swimmer of the Week since Siobhan Kernan won back-to-back honors on Nov. 6 and 13, 2001
---

Yarrison and Anderson to Compete Amongst Nation's Best
---

Witte Shines at Hawaii Diving Invitational
---

Wisconsin's Amanda Witte set a new school record in the platform diving
---

Missouri Divers Finish 10-day Training with First Place Finishes
---
Searsville Lake Park was home to Olympians
Olympic trials for the USA team were held at the resort. Ernst successfully coached four of the U.S. Olympic diving teams, and in 1928, his men won all six of the diving medals for springboard and platform diving. He was also the inventor of the tapered springboard and the movable fulcrum. more
---
Viola Cady Krahn
102 inducted into the Swimming Hall of Fame
Viola Cady Krahn of Laguna Woods received the honor for a swimming career spanning more than 80 years. She holds 17 masters world diving titles. Krahn's love affair with water began in 1919 after her family moved to Los Angeles from Arizona. She won junior national diving championships between 1922 and 1924.
---

Parkland's Zacker, Easton's Hunara are top LVC divers
---

Coach sees Otago facilities as springboard to success
Schelleman (25), the former Dutch assistant national coach, began his three-year contract with Otago diving late last year. "My goal is to make Dunedin the national centre for diving," Schelleman told the Otago Daily Times yesterday. "Our chance of becoming the best high-performance centre are the best in the country, and better than Auckland." more
---

Stunning Lashko almost perfect
---

Buckeyes earn CSCAA's highest ranking for academic's
---

In the diving pool, Tumlinson stole the spotlight, coming away victorious on both the 1-m (292.20) and the 3-m (295.40).
---

Divers hunting for gold in Athens treasure
---

ERICA LaBONTE, Amherst MA. school record 274.45
---

Divers poised for Athens medal haul (Good Photo)
---
---
---

Aussies take diving gold
---

UH's Mike Gowdy Breaks Record at Hawaii Diving Invite
---

Lashko eyeing fourth Olympics
World champion Irina Lashko took the first steps towards her fourth Olympic team with an emphatic gold medal display in the three-metre springboard final at the Australian Diving Championships in Hobart. The 30-year-old Russian-born Australian and fellow world champions Mat Helm and Rob Newbery participated in a day of diving rarely seen at an Australian championships with a series of 9s, 9.5 and perfect 10s.
---

TOURKY
makes it seven straight
---

Brittany Lerew won the 1-meter (309.00) and 3-meter springboard diving (338.25) to lead FSU's women against N.C. State
---

Tower powers out of synch
The British pair posted a total score of 361.05 to the Australians' 350.28 but are not eligible for medals at the championships. Taylor and Waterfield, who finished fourth behind Newbery and Helm at the world championships, train under former Australian Olympian and now British head coach, Stephen Foley.
---

OSU Mitch Richeson was named Big Ten Diver of the Week
---

Newbery
flying head first for Games
---
---
10 most popular photos of 03 selected by netizens
Chinese diver Guo Jingjing wins gold medal at women's three-meter springboard diving at World Swimming Championship held in Barcelona, July 18, 2003. more
---

Aussie champs in diving shocker
WORLD champions Mathew Helm and Robert Newbery suffered a shock loss in their specialist 10-metre synchronised platform event at the hands of British pair Leon Taylor and Peter Waterfield tonight. more
---

U Tenn.Tarantino Jevon Tarantino was named SEC diver of the week.
---

Aussies take diving gold
(Resutls, Australian Diving Championships)
---

Transformed gymnast is Central girls diving team
---
High board has young folk jumping for joy
---

Many twists on roads to Athens
---

Newbery flying head first for Games
---

Lashko leaps at the chance to make history
---

Carrie McCambridge sets Purdue 3-meter (536.70) record. The previous mark was 518.40 by Kara Hajek -Gustafson in 2001-02.
---
Winter Training in Hawaii not all fun in sun (lots of rain)
---

Stowers gives up hoops for diving
Evan Stowers, the leading scorer on the Simon Kenton boys' basketball team during the first month of the season, has turned in his uniform. ...The senior is giving up basketball to devote more time to competitive diving, according to his father,...Last November, Evan signed a letter of intent to attend Georgia Tech on a diving scholarship. more
---
---
UNM diving team has continued to be a powerful force on the boards
---

McCambridge earns with 2nd Big Ten Diver of The week award
---
Andrew Berry from Wisconsin and Julianne Mifflin from Connecticut Both have been accepted early decision and will be diving at Dartmouth College next year.
---

Six divers off to Athens to qualify for Olympics
---

UCLA has received a National Letter of Intent from Heather Peng. Shannon Hackett, Erin Ketchum, Jillian Ochs.
---
---
---

It's time to remove diving from the high school scene
Feed back may be sent to
Brian Sullivan
---

DIVING: Making a splash with steady form
---
MOULTRIE,
diving excellence highlight 2003
---

Shulick
and Watcke to lead Clemson effort at Georgia Invit.
---

Sophomore strives to refine his natural diving talent

--IN.
---
---

Tian Liang will use 109c and 5255d in 2004 Olympic Games
---

Diver calls regular season springboard to state meet
---

Eagles take diving crown -
Willamsburg VA
---

Wagner
(Iowa State) from Westminster, Colo. named Big 12 Conference Diver of the Month
---
Texas diver Linette in the Big 12 Conference Diver of the Month of Dec.
---
Winter Senior stars seek climax to high school careers-- Erica LaBonte
---

Laura Rings
Signs Notre Dame Letter of Intent
---

Columbus School for Girls senior Laura Rings won diving with a meet-record 487.55 points, at the Ned Reeb Invitational
---

Local swim teams score more by adding diving teams
---

Jonathan Linette (Ft. Lauderdale, Fla.) named Big 12 Diver of the Month.
The 4th Annual Gateway Cup, May 7-9, St Peters Rec-Plex
---
Erica LaBonte of Springfield Area Diving signs with Univ. of Michigan

---

Illinois.
Girls State Championships 2003
Christina Loukas (Sr.), Deerfield 507.55 *
*Broke the 24 year old record. 1st IL. diver to scored over 500pts.
---

Tobias
takes over as Munster diving coach Merrillville,IN
After 40 years of being in the hands of coach Chuck Chelich, the Munster diving program has a new coach....Janel Tobias — coincidentally the wife of Robin Tobias, the Munster girls swim coach — was named diving coach during last week's Munster School Board meeting. more