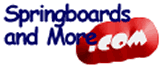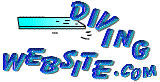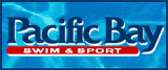 © 2000 -2002 USAdiver.com All Rights Reserved.

| | | | |
| --- | --- | --- | --- |
| | Welcome to USAdiver.com! | | |
---

As expected, The Woodlands High School dominated the District 15-5A Swimming and Diving Meet at Klein High School
---
Arizona vs. Texas Diving Results 1/31/04
---

Northern (PA) diver Ashley McDonald is peaking at the right time of the season, as she set a pool record with a 269.40 four days before the Mid-Penn Class AA Diving Championships.
---
Sports Illustrated Names Michelle Mitchell-Rocha Top 6 AZ Sports Figures
Also, according to its Web site, it will select the six "all-time best home-grown sports figures" in Arizona history as the following: Baseball pitcher Jim Palmer, Olympic swimmer Charlie Hickcox, ASU wrestler/football player Curley Culp, Olympic diver Michelle Mitchell-Rocha, ASU offensive lineman Randall McDaniel and rodeo cowboy Ty Murray.
---
U Conn's Kailly Thull named the Women's Diver of the Week by the ECAC
---
FSU's Tiffany Manning and Taryn Ignacio at USA World Cup Trials
---

Kit springboard squad continues to sparkle
---
Christina Loukas has earned some national press. In the latest Sports Illustrated (Jan. 26), she was one of the "Faces in the Crowd."
---
---
LindseySchafer and Dan Gay were honored as
NCC men's and women's Divers of the Week
---

Sports Profile U.S. Olympic Diving I PLAY VIDEO
The divers at the Woodlands Athletic Club, the Centralized Training Center for U.S. Diving, aren't just lounging by the pool. They're aiming for Olympic gold. ... The Olympics are now less than seven months away, and Troy Dumais is working on more than just technique. "I've got to have fun, and just make sure that you can do all the dives ..more
---

Despite the individual victories, Springfield's Mike Shaw, an All-American, wowed the crowd with every twist and turn, out-diving NYU's national qualifier and diving captain, Scott Brateng. Shaw, Springfield's only male diver of the day, won both the 3-meter and 1-meter diving events, with Brateng finishing second in both but still achieving a national qualifying score of 284.92 on the three-meter board. more
---
Although Ohio State is known for their strong diving squad, Illinois senior Lisa Fish will give them a run for their money. Last week, Fish set a new school record and her diving is only getting stronger. .Aside from their diving team, Illinois is confident their swimmers can beat Ohio State and Iowa. more
---
Holmes diver gives up football for the board (TX)
---
ISU's Krystal Featherston named Missouri Valley Conf. Diver of the Week
---

Fish sisters qualify to dive in NCAA Zone competition
---

YAIAA divers elevate
In recent years, some high schools in the area have had to cut their diving programs due to lack of interest and rising costs associated with the sport....But don't tell the local divers that their sport is losing popularity. more
---

Southern's O'Neill, Wood combine love for gymnastics, swimming
---
Former N.C. State Diving Coach Can Stay In Country
Judge: POSTED: 5:01 p.m. EST January 20, 2004 RALEIGH, N.C. -- An immigration judge ruled Tuesday that a former North Carolina State diving coach [John Candler] can stay in the country.... Despite the judge's decision, the government can appeal.
---

Indiana's influence on diving in U.S. continues to grow
---
---

Brown Women's Places Second in Springfield Diving Invite
---
Divers from Millionaires swept Athens divers for team titles (PA)

Divers from the Williamsport Millionaires swept the team titles at the eighth annual Joe Green Memorial Diving Invitational held at Sayre High School. ... The Green family's donation of the new springboard was formally recognized at the invitational with the unveiling of a plaque.
---

Visa woes for coach Zhuliang hit China-bound diving team
---
Sensation!

New Book
Scientific and Practical Aspects of Professional Coaching
For the first time our worldwide diving family can get to know the basic concepts of the Russian diving!
$14.50 plus postage from Spain

To Order

librosaltos@yahoo.com
---
USA Divers attending the FINA World Cup in Athens

Justin Dumais; S3M, NTC

Troy Dumais; 3M, S3M, NTC

Justin Wilcock; 3M, NTC

Kimiko Hirai Soldati; 3M, S3M, SPL, NTC

Erin Quinn; S3M; NTC

Sara Hildebrand; 3M, PL; St. Paul, Minn

Kyle Prandi; PL, SPL; Strongsville, Ohio

Mark Ruiz; PL, SPL; Orlando, Fla

Laura Wilkinson; PL, SPL, NTC
---

OLYMPIC atheletes meet in Huntersville
---