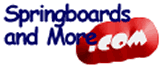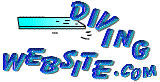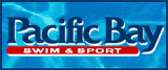 © 2000 -2002 USAdiver.com All Rights Reserved.

| | | | |
| --- | --- | --- | --- |
| | Welcome to USAdiver.com! | | |

Hated it, but now diving for gold
WITH an Olympian for a mother and a coach for a dad there were numerous times during his teenage years that diver Steven Barnett wanted to ditch the sport to hang out with his mates
---

Helm targeting double gold in Athens
---

Sports Profile: Olympic Diver Laura Wilkinson
---

Remembering -- and reflecting -- a mother's strength
---
ZONE D Results out of Tucson (springboard only, platform on Sunday).
---
May turns recreation diving into competition
---
INDIANA FLASHBACK: 1964 Ken Sitzberger, coached by Indiana University's Hobie Billingsley, won a gold medal in 3-meter springboard diving at the 1964 Tokyo Olympics.
He was outscored by Frank Gorman on nine of 10 dives, but Gorman missed badly on his dive in the ninth round. Sitzberger went on to win five NCAA diving titles for the Hoosiers from 1965-67.
Sitzberger was married to Jeanne Collier, who won the silver medal on women's springboard at Tokyo. Sitzberger died in 1984.
---

Diving team nurses sore muscles while at UH
---

People at Play
Hearty congrats to London's Forest City Diving Club, which won its first provincial championship last weekend. It's a terrific achievement for Forest City head coach Ioanna Marinescu, a former Romanian national champion and Olympian, and her talented charges
---

Taking the Plunge
Olympic hopeful Kimiko Soldati loves to dive off a three-story-high platform. But the leap to faith is what she really found scary.
---
Livonia Churchill (Detroit MI) needs a girls diving coach. Fax resumes to
Marc Hage
at 734-744-2824
---

Marshall University announces the signing of Virginia (Gina) Sylvester.
---

DIVER Weil qualifies for Milwaukee meet
---
---
Stretching is becoming the workout
---

Wilkinson is back for more
---

EAST GRAND RAPIDS divers earn All-American honors
---