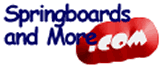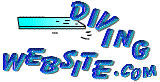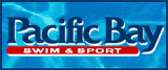 © 2000 -2002 USAdiver.com All Rights Reserved.

| | | | |
| --- | --- | --- | --- |
| | Welcome to USAdiver.com! | | |
---

WISER Mun Yee winds down her training programme
---

Despatie gets send-off to Olympics, diver has shot at three medals
---

IRINA Lashko - Friday Olympian
I ( Audio in RealMedia format )
---
N.Westchester Conference All-Star Diving Meet: Bress, Schenkel claim titles
---

Diver Bryan aims for semis berth after being named flag bearer
---

Hoosiers Thoughts Before Olympic Games (a good read)
---

Danica Roskos to compete in three diving events
---

Indiana Diving Continues Dominance of National Champs
---

RICHESON
Earns Silver at 2004 Speedo National Champs
---

Olympic team members Garcia and Soldati win U.S. diving titles
---

Rest key to Newbery's golden ambitions
He will compete in all four medal events in diving - three-metre individual, 3m synchronised, 10m individual, 10m synchronised - having done the full Olympic program in Sydney four years ago and at World Cups since.
---

ACCOMPLISHED diver takes break from pool
---
Seattle will host USA-China Sports Summit
June 8-12, 2005
---

Olympic Preview: High-tech plays a role in China's Athens
Chinese diving team, the five-gold winners at last Olympics, employ a 3D imaging system to give the divers a full view of everymove they do in the air..... "It is of great help," said Li Dazheng, top diving official in the Chinese Swimming Association. "It enables the divers to see every detail of their series of moves starting from jumping off." Enditem
---

CARDINELL wins 10-meter
---

Young Bryan savours the experience in Olympic
---
Teen watches others while he preps for preps
Every year thousands of Fort Wayne teens experience high school for the first time, and this fall, 14-year old Michael Frank will be one of them.
But that won't be his only significant transition. Not only does he have to adapt to high school life as a student, he also has to adapt to life as a high school diver.
---
Whalers, Community Park Diving Team finish strong
Nine teams, two days, one winner. After two months, the Princeton Area Diving (NJ) season came to an end at the championship meet, which was held Wednesday and Thursday at Ben Franklin Swim Club in Lawrence. "Michael dives club on Blue Dolphins year round, but this is where he shines," said Brooke Zacheis, the West Windsor Whalers head coach.
---

OLYMPIC divers live up to billing at championships
---

Men's, women's teams showcase Olympic form on platform
---

Cam McLean is headed for Brazil. Pan Am diver struck gold in Boys B
---

Olympians don't disappoint at diving nationals
---
---

Soldati, Garcia Capture National Diving Titles
---

Bricker rebounds in synchro
---

Former Longmont diver wins U.S. title
---

Brennan Places Eighth At U.S. National Diving Championships
---
---

President Fox presents nat'l flag to Mexican Olympic delegation
In a ceremony at the Presidential Residence of Los Pinos, Fox handed over the Mexican flag to diver Fernando Platas, in the presence of nearly 50 athletes... Platas, 32, is the third flag carrier in the Mexican history toplay that role twice (Sydney 2000 and Athens 2004) like Jesus Aguirre (Paris 1924 and Amsterdam 1928) and Joaquin Capilla (Helsinki 1952 and Melbourne 1956). Enditem
---

PRANDI, Viola top qualifiers
---

VIOLA leads women's 10-meter qualifying
---

CHRISTIAN faith as her source of strength
But Essenpreis had a diving coach who lived the faith by example and became a role model to her. She and her brother, who was in sixth grade, asked their parents about going to church, and the family began attending Northlake Baptist Church in Garland.
---

Diver labors against rivals at nationals
Diving coach Wenbo Chen said McCambridge had done OK but struggled with some new dives that she hasn't had time to perfect, something that also hindered her at the trials for the U.S. Olympic diving team in June.
---

Ally's boxing clever in bid for Olympic diving gold medal
Ally has become a shadow of his former self under the tutelege of Brendan Ingle losing more than two stones in weight under Ingle's legendary fitness and diet regime.
The man who coached Prince Naseem Hamed to world boxing titles is now training Ally for Olympic success and they both now realise there are more similarities between boxing and diving than you might think. Here he explains why . . .
---

Roskos (NJ) diving into success
---

Tracey dives in at Olympics
A HORNCHURCH student hopes to make a big splash at the Athens Olympics. She won a scholarship to South Carolina, USA, where she is currently studying for a degree while having access to top training facilities.
---
Kunkel wins 1-meter springboard; Dumais advances in 3-meter

Kunkel, of West Valley City, Utah, beat Cassandra Cardinell 295.83 points to 254.31. Though she failed to advance to the 3-meter springboard finals at the championships, she will represent the United States in that event at the Athens Olympics.
---

KUNKEL Wins 1 meter Event at Diving Championships
---

YOUNG divers with world at their feet
---
Penn State's Alderman Finishes 12th at U.S. Diving Senior Nationals
---

THOMPSON Advances to One Meter Semi-final at Senior Nationals
---

Profile: Diver Troy Dumais I Video
"If there's any time to shine, first of all, it's at the Olympics," said Troy Dumais. And the 24-year-old diver knows that better than most.
---

Colwill Claims Men's 1-Meter Springboard Title I More
---

Coach feels Mun Yee can dive into the record books
KUALA LUMPUR: Coach Yang Zhuliang is targeting national number one women's diver Leong Mun Yee to become the first-ever Malaysian to qualify for the Olympic 3m springboard final in Athens next month....Mun Yee is one of the three Malaysian divers for the Olympics and she has switched to a higher degree of difficulty in her dives after a month-long training stint in China.
---

ELLERBRUCH Named Diving Coach At USD
---

Britain's Olympic stars will not have too much trouble deciding what to pack for the trip to Athens.
(features dive team)
---

TWO WNY teen divers advance to nationals
---
DIVING: Speedo US National Diving Championships Get Underway
---

Janine Strack and Amanda Blong Advance to Synchronized Final
---

POHORENEC and Bouck in first after preliminaries at National
---

Tian Liang ready to repeat World Cup feat
---
Jr. National Information Packet Info.
Buy tickets for ceremonies Today
To prepare adequately for the festivities, please return your reservation form with payment to us by July 26, 2004. NO ONE WILL BE ADMITTED TO OPENING CEREMONIES WITHOUT RESERVATIONS. We appreciate your cooperation and we promise to do our best to make it the most exciting and fun event ever.
---
Medal hopeful Emilie Heymans has full plate of diving at Olympic Games

"I think I'm a pretty lazy person. I'm never going to walk up the stairs," she said. "Sometimes at home if I don't have the TV remote and I don't like the shows on TV, I'm just going to leave it there because I don't want to get up."...But she says the draw of competition is what makes her want to dive the full menu in Athens. She'd rather be diving than watching.
---

Siblings lead qualifiers in synchronized diving championships
---

An American dream
"To think that the very country that did that to my grandparents now embraces me and is lifting me up as an Olympic athlete, it's pretty special. I'm very proud," said Soldati. "When I look at the U.S. Olympic team, it's absolutely beautiful. Every color, shape and size is represented and that's what America is all about. I'm proud to bring that to Team USA."