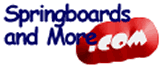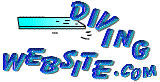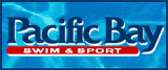 © 2000 -2002 USAdiver.com All Rights Reserved.

April, 1-15, 2004
Welcome to USAdiver.com!
---

Despatie making a splash puts on a show, has U of T fans in awe
---

Nyce
continues diving success at WVU
---

Despatie ready for Athens, the world
---
Adam Sorgi A Short Road To Success
Luck may be one reason for Sorgi's success but natural ability is more likely the cause. Sorgi comes from an athletic family. His sister, Erica, was a top diver for Stanford. "I'm definitely the second-best athlete in the family," laughed Sorgi. "She's the best competitor I know." Sorgi also takes advantage of Erica's expertise when it comes to sports."I know I can turn to her if I'm in a tough situation," stated Sorgi. "She taught me at a young age to work, and she keeps my spirits up."
---

Pitt's Nemtsanov sets high standards for team and himself
---
East Nationals Update
Just a reminder that Moss Farms Diving needs a head count to turn in to the caterer for the BBQ. You can pay when you arrive. We would hate for there to not be enough food. PLEASE email Ron Piemonte if you plan attending the BBQ. Coaches please send just the number of people attending. Names are not needed. Details
---

Clemson diver Eric Shulick has been selected to represent the University at the 2004 NCAA Leadership Conference to be held May 30th - June 3rd at Disney's Wide World of Sports Complex and Coronado Springs Resort in Lake Buena Vista, FL. more
---

Canadian National Diving Team makes a Splash in Toronto, April 14
---

Hurricanes Conclude Final Day of 2004 Speedo American Cup
---

Coach of rivals (CO)
Though Greeley divers may think she deserves a throne, Sabra Maas settles comfortably into a white plastic chair on the deck of the Greeley Recreation Center pool. ...Before the first splash and between rounds of the diving competition, she sits with clipboard in hand like the ruler of her world. After all, eight of the 16 divers this day learn from her. You can't help but take orders from an All-American, even if she coaches the rival team, too.
---

INJURED Wilkinson pulls out of event
---

Ruiz
, Kunkel win American Cup diving events
---

Ruiz wins 10-meter platform
---

Finchum 3rd in diving
---
Tri-State Diving /Mason, Northern KY., Oxford
Local diving didn't miss a beat when the Cincinnati Stingray dissolved in August. Renamed Tri-State Diving, the elite diving team - consisting of boys and girls aged 9 to 18 - was broken into three satellite locations and coached by Paul Glassman, Lori Rapp and Todd Spohn. After the Winter Regional meets, several divers have qualified for the East Nationals in Moultrie, Ga., and the West Nationals in San Antonio, Texas, both April 23-25. Hannah Gadd (Highlands) will compete in 1-meter diving, with Amanda Maschinot (Campbell County, Ky.) and Michael Grainger (Indian Hill) competing on the 3-meter. Kristyn Persinger (Liberty, Ind.), Izzi Krombholz (Indian Hill), Nicole Brehm (West Chester), Nathan Conway (Cincinnati Hills Christian Academy), Scott Kelley (Delhi), Evan Stowers (Simon Kenton), Brittany Hill (Indian Hill) and Jen Funch (Ursuline) qualified on both boards.
---

Viola, Ruiz take step toward Athens
---

Hopes high magnificent seven can start a gold rush
---

For brothers, diving is in their blood
---

Newbery, Tourky set pace for medal quest
---

OHIO State Diver Qualifies for US Olympic Team Trials
---
---

GARCIA Takes Silver on Platform at Speedo American Cup
---

Helm on perfect course for Olympics
---

Olympians Shine at Speedo American Cup
---

Bounds Wraps Up Synchronized Platform Finals at American Cup
---
---

DIVING: Dackiw books Athens trip
---
---

America's best divers compete at Olympic-style event
---

Olympic athletes visit Galatas students
---

WILKINSON tops 10-meter platform
---

Chinese sweep gold medals at diving Asian Cup
---

AARON Wionzek Has Successful Weekend at Canadian Nationals
---

FOURTH Games for Lashko
---

Helm out to make a splash (Great Photo)
---

GRACIE joins Mun Yee as second qualifier for Olympics
---

Chinese divers dominate opening day of Asian Cup diving meet
(Good photos)
---

Viola's daughter pursues Olympic diving dream
---

Colorado's diving record, 546.85 points by Jeff Carter of Lincoln, is the oldest of the state swimming and diving marks, having been set in 1979.
---
Almazan was named the C-USA Diver of the Year, after winning the three-meter crown at the C-USA Championship. The Mexico City, Mexico native also notched two top-10 finishes at the 2004 NCAA Championship.
---

JANINE Strack Qualifies for American Cup on Platform
---

Sarah Costanza, William Smith (swimming and diving): The sophomore became the first William Smith diver to earn All-America honors. She was unbeaten in both the one- and three-meter boards for the season and won the UCAA and NYSWCAA championships.
---

HILDE Named Pac-10 Men's Newcomer Diver Of The Year
---

AUBURN'S Garcia Receives H . Boyd McWhorter Scholar
---

UH Diver Mike Gowdy Qualifies for American Cup
---

Husker divers leap from platforms despite risks
Pain can be a great motivator. Just ask a platform diver.
Divers jumping from a platform 32 feet above a pool of water don't need a coach to tell them if they made a mistake. They can feel it.
---
Diving team ready for big test

SCOTTSDALE - It's not easy to replace an Olympic-caliber coach.
Just ask members of the Scottsdale-based Clavadistas del Sol diving team. Three years after the much-respected Allan Spreen left the club, divers still are struggling to meet the high standards achieved under their former coach, who gained fame in the mid-1990s for instructing U.S. Olympic qualifier Melissa Moses.
---

Miami Divers Head to Speedo American Cup
---

Romance of Three Kingdoms, a textbook for Chinese divers
The Chinese diving team, once so strong that others even did not imagine to beat them, gave the Chinese fans a touch of panic as they lost all the men's titles except the 1m springboard as well as women's platform gold at the World Championships last year in Barcelona, which was called by the Chinese Youth newspaper "Waterloo for Chinese diving". .... What should they do?
---

Zhuhai, CHINA, 2 - 4 April 2004

Results
---

CHINA pockets all titles at Zhuhai Grand Prix
---

CO. States, Dick Rush Memorial Coaches Invite
---

China make title sweep at Zhuhai diving GP
---

Bronze haul for Waterfield (good Photo)
Peter Waterfield won two bronze medals at the Fina Diving Grand Prix in China as Britain claimed three bronzes in total in the southern city of Zhuhai.
---

Morgan second in Paso diving
---

3-D divers qualify for winter nationals
---

WANG puts on near-perfect performance Grand Prix
The 26-year-old, oldest in the Chinese diving team, stood on the top of the podium with 528.15 points, beating his teammate Wang Kenan in 506.43. Rommel Pacheco of Mexico, bronze medalist in the World Cup in Spain two weeks ago, finished a distant third on 455.79.
---

St. Louisan Jessica Livingston , who moved to Houston last summer, has qualified for the U.S. Olympic diving trials, to be held in St. Peters in June. She's headed to the University of Minnesota on a diving scholarship.
---

CHINESE females bag two golds at Zhuhai GP (good Photos)
---

Puhakka Named Pac-10 Men's Diver Of The Year,
Bradshaw Named Coach Of The Year
---

Matt Scoggin honored as Big 12 men's Diving Coach of the Year
---

TERAUCHI wins 1-meter springboard national title
---

JO JO ARESTY, Tess Waresmith Make All-Star Team
---

CHINESE beat Australian duo twice at Zhuhai diving GP
ZHUHAI, South China, Apr. 2 (Xinhuanet) -- Chinese divers gave thehome spectators a sweet Friday afternoon when they retained two men's synchronized events in both the platform and the springboardat the FINA Diving Grand Prix here.
---

Springboard queen in love with ordinary easy life
Known as the "springboard queen" in the late 1980s and early 1990s, Gao retired after her Olympic victory in Barcelona. She then went to the United States to study sports management and subsequently opened a diving club in Canada and teaches three hours a day. "My diving career gave me many years of glory and satisfaction,but I also love living as ordinary people," she said.
---

Ferreira captures award for fourth straight year
---

City divers head UK delegation to China
"I think Leon and Peter have gone to China to shake the tree up by trying to beat China in their own backyard," said Steve Foley, the Great Britain National Diving Performance Director. "They are both serious gold-medal threats."
---
---

Diving: Athens awaits!
The 57-year-old, who is an Adult Education IT lecturer at Slaithwaite for Huddersfield Technical College, is bound for Greece in August as one of the 18 judges for the diving competitions.
---

Blythe Hartley gets financial support from Molson
---
---
Gateway Cup, May 7-9, 2004 St Louis MO
---