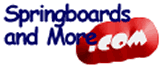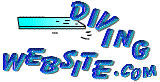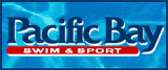 © 2000 -2002 USAdiver.com All Rights Reserved.

| | | | |
| --- | --- | --- | --- |
| | Welcome to USAdiver.com! | | |
---

TULANE Names 5-Time All-American Christopher Devine Diving Coach
---

Campus' Ashton Mundt wins Ark Valley League 279.20,
KS
---

Clive Dyson, (Aus. '56 Team) of York, Maine, Walking on water
---

Paris, London, New York, Rio, 2012 Olympics Favorites
---

Twist, flip and smile
---

Daytona Beach development proposal has local tempers boiling
---

Gold medal may be next for ASU diver
---
---

Bank of America Announces U.S. Olympic Team Sponsorship
---

Olympic diving hopefuls made big splash at WAC
---
Joona Puhakka
Claims 1m Springboard Title At European Championships
---
Eastern Michigan University Starting

salart-$23,000 12 month full-time position
Club team of 50 divers. EMU Athletic Department for more information.
---

Northwest's Miller stellar in City League diving meet
---
LBCC honors Olympian Diver for work in her golden years
---

LeRoy, the two-time Division 1 state diving champion a senior at Oshkosh North, signed a national letter of intent to compete for the Univ. of Tennessee.
---

SLO diver finishes second at CIF finals
---
Great Photos from East Nationals which can be purchased.
If you were there, you are here!
---
2004 European Diving Championships Results
---

Legacy diver finishes fifth in 5A
---

Hamelink demonstrates Olympic potential
---

Murrieta's Cooper wins diving title
---
Golden Start for Russia at Euro Championships
---

Tre Cassetta (Westport, Conn./Staples H.S.) signs with Univ. Denver
---

2004 Colorado State Boys High School 4A Diving Championships
---

Viola thinks Schilling is ace of Sox
---

High school vs. club dilemma
Missouri state legislators agree, and are in the process of pushing through Senate Bill 1366, which would overturn a longstanding Missouri State High School Activities Association rule banning students from participating in an Olympic-sanctioned program and high school teams simultaneously in the same sport. The MSHSAA initially fought the change with a hired lobbyist and attorneys, but has since softened. more
---

Golden Start for Russia at Euro Championships
---


City diving duo swoop to secure US medal delight
---


U.S. divers miss out on medals at WAC
---


USA FINA results
---


Dumais has up-and-down day
"What he did today shows me that if he goes in and hits his dives the way he can hit his dives, he will win the Olympic Games," Armstrong said. "He will. He will win the Olympic Games, I guarantee you.
---


U.S. Team Shut Out at Diving Grand Prix (Good Photo)
---


CANADIAN divers win silver medals
---

Colwill May Have Olympics In His Future
---


China garners more gold at diving event in The Woodlands
---


RUIZ finishes fifth in platform at Grand Prix
---


Mark just misses out on an honour in Houston
---


Blythe Hartley wins bronze at diving Grand Prix
---


DIVERS' slips prove costly
---

CHINA'S Tian leaves competition in pool
---

U.S. to Olympians: quiet please
---
---
ASU sophomore Joona Puhakka set a personal best on the 3-meter springboard to finish second at the European Championships in Madrid. Diving for his native Finland, Puhakka totaled 676.80 points to earn the silver medal behind Germany's Andreas Wels (695.76). Puhakka won the 2004 NCAA championship on the 3-meter
---


DIVERS MAKE A SPLASH

Photos from the USA FINA Meet I

Fri Results

3M I Platform
---

LO's Bell upset in TCAL diving finals
---

RUIZ Qualifies Second for Platform Final
---

Rappe signed with the University of Massachusetts
---

Dumais Brothers Win Gold at Speedo/FINA Diving Grand Prix
---

USA Diving Grand Prix Results
---

Three Canadians reach the finals to open diving Grand Prix
---

Fourth Olympics for Lashko
(Aussi O Team Named)
---

Brothers spring into action
---

Olympic champion Laura Wilkinson teamed with Kimiko Soldati to win silver in the synchronized women's platform in the Grand Prix at Houston. China's Lao Lishi and Li Ting won. Olympian Troy Dumais and brother Justin won the men's.
---

Carondelet's Nuti is a cut above
---

Ceres divers claim Central California Conference titles