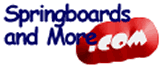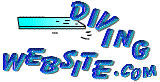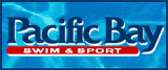 © 2000 -2002 USAdiver.com All Rights Reserved.

| | | | |
| --- | --- | --- | --- |
| | Welcome to USAdiver.com! | | |
---

Reaching new heights With NAIA diving records in tow, Grant Brehaut propels into Olympic qualifier this week
---
---

TASS SCHOLARSHIPS FOR DIVERS
Up to 30 of Britain's young diving talent will have access to financial support through the Talented Athlete Scholarship Scheme (TASS).
---
City swimmers clinch three gold
Bombay,India
---

I win, I win, I win Kansas States
---

Waltham Forest Diving Club went to the St Albans for competition
---

Kansas Hires Eric Elliott Diving Coach
---

Make a splash wth Nick's diving show!
I
Broadband
I Modem
---

Mum's the word for pool pair
Diving duo Robert Newbery and Chantelle Michell owe their involvement in the sport to their mothers. And they owe meeting each other to diving. "Well, I wouldn't have picked it [diving] in a million years. It was just Mum one day who said: 'Do you want to do that'," explained Newbery, who will represent Australia in Athens, as will fiancee Michell.
---
High Marks
Nevada Union junior makes the grade on the diving board
---
---
New England Championships US Diving Results
---

Kansas, MO, Madison Palmer wins third state diving title ( 484.35)
---

Canadians praise Athens' new facilities
World diving champion Alexandre Despatie can't say enough good things about it. World Cup whitewater kayaking champ David Ford is equally laudatory. ...Nothing but horror stories have come out of Athens — partially completed facilities, stadiums without roofs and traffic gridlock, to name a few — but many Canadians who have competed there in test events this year are telling a different story.
---

PROPOSED DIVING RULE CHANGES
A Sub-committee within the FINA Technical Diving Committee has presented at proposal for a radical change of the competition format in all individual and synchronised events at senior level as well as at age group level.
---

DAYTONA BEACH --
City invites comment on swim hall of fame
---

Katie Janonis of Mount Prospect signed with Illinois State
---

The U.S. Freestyle Ski Team feels its "Fly With Us" program
The program was undertaken a year ago in an effort to help keep the U.S. squad among the leaders in aerials. Part of the recruiting campaign continues to be advertisements in two leading gymnastics publications, spotlighting the obvious potential to reach the Olympics. New this summer is expanding the ads to USA Diving magazine in an effort to attract divers.
---

Kluth dives onto USD swim team
---

Kinross students make a splash
---

NEW hope for beachside condos , aquatic center- Daytona,FL,USA
---

El Camino Real (CA) sophomore Chelsea Sawyer complete a come-from-behind victory in the City Section diving championships
---

Britain names diving team I
(Detailed report)
---

From Heroes to Brands
As fame and endorsements beckon, two Chinese Olympians set their sights on more than medals
---

Funny game wrap up Shanghai diving int'l
---

TIAN brings diving to new level
---
---

GUO wins again at Shanghai diving invitational
---

Reaching for the gold
The 2004 Valley Diving Championships were all about pressure and perfection Thursday as five local high school divers made the trek to California State University, Bakersfield in search of gold.
---

HU Jia feels more confidence for Olympic glory
---
Dive at Moss Farms before Summer Nationals
Moose Moss Invite Info and entry form
---

Chinese duet overcomes fatigue to win at Shanghai invitational
Canadian pair Emilie Heymans and Blythe Hartley failed to make the final as platform world champion Heymans in Barcelona has beenill for days...."She began feverish aboard plane and her illness developed after arriving here (on Tuesday)," said the team manager. He estimated it was the result of fatigue.
---

Canada eyes women's platform gold at Athens - SHANGHAI, (Xinhuanet)
---

Amazing Grace in Action
---

Cobram's Olympic bronze medallist Dean Pullar has landed a job commentating the diving for Channel Seven's coverage of the Athens Olympics.
---

Bernier named assistant chef de mission for 2006
---

Divers Tian Liang, and Sang Xue to carry Olympic torch in relay
---
UNIVERSITY OF SOUTH DAKOTA Diving Coach or /Aquatics Coordinator
---

Splash down
Visalia - Anticipation was high as divers converged on the Golden West High swimming pool for the 2004 Area Diving Finals.
---

TULANE Names 5-Time All-American Christopher Devine Diving Coach
---

Campus' Ashton Mundt wins Ark Valley League 279.20,
KS