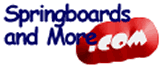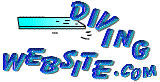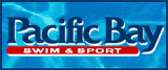 © 2000 -2002 USAdiver.com All Rights Reserved.

| | | | |
| --- | --- | --- | --- |
| | Welcome to USAdiver.com! | | |
---

Games chiefs ready to give away tickets
---

Men's Synchronised 10m Platform Final
Results
8th
---
Women's Synchr 3m Springboard :
No Entries
---

Synchronised 3m Springboard Final
Results
---
Photos from Athens
---

Diving Matchups - Women's Synchro
---
British duo take silver
The Chinese duo of Tian Liang and Yang Jinhui were impressive winners, with the Australian world champions Matthew Helm and Robert Newbery taking bronze.
---
US Jr. National Championships

News, Results and Photos all Week
Our Host I All Results I Photos I Opening Ceremonies I Judging Photo

---
Cal Berkeley Names Ron Kontura Head Diving Coach
"I am thrilled to have the opportunity to enhance our coaching staff by adding such a high-quality and energetic diving coach," Kuehn said. "Ron Kontura brings to Cal more than a decade of experience in elite-level diving and I am confident that he is the right person to build our diving programs to the world-class level
---

FINCHUM earns diving title
---

THE Magnificent Dumais
---
Diving right in
( fun photo)
But diving has a thrilling primitive side, too, a pirates-meets-the-Wright-Brothers aspect. To satisfy the instinctive desire, we shell out for fiberglass springboards and shiver through long lines at public pools - all simply to take a flying leap.
---

Despatie already has star aura
---

Former L.C. diver has fingerprints on USA diving
Sean McCarthy drove his car through the hills of central Indiana....His muffler fell off his car," Tonkovich said. "Here he was, struggling to get by, and the muffler falls off his car. And he didn't care. The important thing is his love of diving, his love of his sport. He gets by with that."
---

Dumais: Gold medal not priority at Games (great photo) Roseville
---

diver Sara Reiling wants more this time
---

Russian divers plunge into heat, hospitality of UH and Houston
---

Despatie opens Olympics with 10-m synchro event Saturday
---
---

Canadian divers reminded of Olympics every time they look down
---

J. Dumais, Wilkinson seek enjoyment first, Olympic medals second
---

DIVING star Despatie opens Olympics with 10-metre synchro event
---

AUSTRALIA confident of success in Olympic diving
---

Top Divers Advance at Junior Diving Nationals
---
---

Kentuckiana contingent: CASSANDRA CARDINELL, (good Photo)
---

China: Yuppie Flight
China wants medals. But rising prosperity is creating a crisis for its sports programs.
---

ONE hundred years of diving in Olympics
---

GERMAN divers aim for double medals
---
Looking at a higher calling
The view from the top can be a little scary. Once you get over the fear, though, competing in 3-meter diving can be a blast. Many of the competitors who took part in Keystone State Games diving Friday and Saturday
---

She does more than just jump off a platform
---

Diving Olympic champ Tian gets excited once in Athens
---

Linette top local at nationals
The next generation of Olympic hopefuls will take center stage this week at the Speedo National Junior Diving Championships at the Moose Moss Aquatic Center in Moultrie, Ga.
---

SNOWING or sizzling, Tian sees gold in Athens
---
---

LASKHO vows to compete "with anger"
---
---

Games Ceremony Director Promises Show of Surprises
"I can only say that it will be nothing you have ever seen before. It is a completely different concept from any other opening ceremony, including the parade of athletes," said one official, who declined to be identified.
---

LOUKAS makes a splash at Sr. nationals
---
---

WILKINSON ready to defend her gold
---
Princeton Area Swimming and Diving Association's championship meet.
---

Sydney Setback Will Spur Me on - Taylor
Commonwealth diving silver medallist Leon Taylor says his Sydney Olympics disappointment has been "the driving force" which could steer him to success in Athens next week. Taylor and his synchro partner Peter Waterfield came agonisingly close to becoming Britain's first diving medallists in 40 years
---

Steve fired up for Olympics
After narrowly missing out on competing in the 2000 Sydney Olympics, Birkdale diver Steven Barnett was determined he wasn't going to be two times unlucky.
---
THE WENDY HILLIARD FOUNDATION " GYMNASTICS GALA "
a 1996 Olympian and cast member of Broadway's Movin Out will be on-hand to help with the festivities, along with Olympic Silver Medalist, diver, Scott Donie; will show off his skills on the trampoline.
---

GRACIE'S just glad to have made it to Athens
---

DIVER prepares to repeat gold medal performance I Video
---

LOCALS make mark with US Elite
---

CHINESE divers face stiff challenge
---
Ellicott City - MD, Central Maryland Dive League Individual Championships
---

FOLEY CONFIDENT ABOUT BRITISH MEDAL HOPES
---

LASHKO thrilled to get back on board
---

JUNIOR diver among elite in US
---

My Sport: Tony Ally
---
---
Bermuda's
Two more added to Island Olympic team
Katura also seems to have got lucky with a wildcard. The diver, who competed in the Commonwealth Games in Manchester in 2002, failed to rack up the required number of qualifying points, but with several diving slots available for Athens, she has been selected to fill one of those spots. It is understood her mother, Ellen Kate Horton, sister of former Sports Minister Randy Horton, has undertaken a significant amount of lobbying on her daughter's behalf, writing letters to both the International Olympic Committee and FINA, the governing body for diving. "I am absolutely thrilled," said Ellen Kate Horton.
---
---
---
OLYMPIAN Kimiko Soldati captures national 3-meter diving title
---

CLAIRE Febvay She will compete for her native France.
---

DIVING for Gold - Yulia Pakhalina
---
University of Hawai'i

signs Rui Wang, who won the synchronized 10-meter platform at the 1995 and 1997 Diving World Cups. Wang, a transfer from Tsing Hua University in Beijing, was also the 10-meter platform champion at the 2001 World University Games.
---

WISER Mun Yee winds down her training programme
---

Despatie gets send-off to Olympics, diver has shot at three medals
---

IRINA Lashko - Friday Olympian
I ( Audio in RealMedia format )
---
N.Westchester Conference All-Star Diving Meet: Bress, Schenkel claim titles
---

Diver Bryan aims for semis berth after being named flag bearer