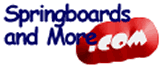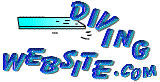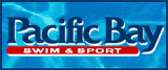 © 2000 -2002 USAdiver.com All Rights Reserved.

| | | | |
| --- | --- | --- | --- |
| | Welcome to USAdiver.com! | | |
---

County divers have high hopes at state
Just a few years ago, the county had just two diving coaches for all of its public high schools. That number has doubled to four this season. Those four coaches — Bettie Hudson, George Ranney, Megan White and Herb Cables — oversee a sport that continues to grow in popularity among Gwinnett athletes. The coaches worked with 110 divers this season,
---
---

Paul McCarty , named Georgia Tech Student/Athletes of the Week
---

OSU's Julie Broms was named Big Ten Diver of the Week
---

Diver basking i n warm reception at FIU
Megan Balkenbush got off the plane to visit Florida International, and when she saw palm trees, she knew she was in the right place. It wasn't hard to figure after one year at the University of Wisconsin.
---

Bradshaw wins Region 7-4A diving title
---

City girl takes a title dive
---

Kelsey Lamdin Diver of the Meet Kennebec Valley Athletic Conf. ME
---

Smith and Gerrard settle for bronze Arena Cup in Stockholm I
more
---
---

PSU holds off Ohio State in rare dual meet action
In a rare occurrence, the (Penn State) Lions divers failed to win at least one diving event. Ohio State diver Mitch Richeson picked up wins in both the one- and three-meter board with season-high scores of 391.28 and 364.28, respectively. Penn State was led by sophomore Adam Pierce who placed second in the one-meter (325.95) and third in the three-meter (345.45).
---

Michigan Sr. Jason Coben, sets Big Ten record of 379.35 on 6 dives 1m
---

Tale of Coben's title ring has journey all its own
"I almost dropped out of college," Coben said. "My sister called me, and she was like, 'What are you doing? That's pretty stupid.' She convinced me to stay in college. It's pretty amazing, because she was only 11 years old."....Kids say the darndest things, and so do our elder statesmen. Coben's coach at the time, the legendary Dick Kimball, told him "to get his head out of his ass."
---

Zacker, Cobb-Hoch dominate LVC divers
" Springboard diving is refreshing in the sense there are no timeouts, no seventh-inning stretches and no halftime adjustments... It's all about midair mechanics. If the body parts aren't exactly where they're supposed to be in the middle of a dive, there's not much a diver can do except hit the water and hope the sting wears off by the next round. "
---
---

Bowdoin divers Brian McGregor and Tori Tudor qualify for Nationals
---

Wendy Wyland Memorial Invitational March 5-7, Fort Lauderdale
---

Drexel's Anthony Perry named the CAA Performers of the Week
---

Swedish Winter Senior Nationals 04, Rosenlundsbadet, Jönköping
---

Scholar-Athlete of the week: Patrick Hartley
---

Canada Sends Juniors Athens, Planning for the Future (to watch)
Diving Canada is pleased to announce that because of its ability to secure special junior development funding from Sport Canada, ten young divers will be able to attend the upcoming World Cup in Athens. The World Cup represents the final qualification event for countries trying to qualify positions for the 2004 summer Olympics. It is expected that the best of the best will be competing at the World Cup. "The chance to witness workouts and competition performances of the world's best divers in the Olympic pool is an opportunity of a lifetime for our best age group divers. Their understanding, approach and commitment to the sport will be profoundly affected.", more
---

Cougars hope to pick up where Pakhalina left off
.. And coach Jane Figueiredo has never been happier."Now I finally get a chance to coach," she said, smiling. "Yulia came in good. So those who were looking at this team would just say `She's good already. You don't have to coach her.' more
---

Wyoming Diving Excels at Air Force Diving Invite
---

Forced to choose, Almazan picks UH over Olympics
---

Corpus Christi TX. Carroll Amanda Shaunessy and Tigers Kevin Mendoza were selected the District 29-5A Female and Male Diver of the Year,
---

Bogan Park Pool GA., Collins Hill's Jordan Horsley and Duluth's Lexie Bryant set boys and girls county records.
---

Florida Gator Justin Schmidt (Falcon, Colo.) had a career-best score of 308.40, Saturday
---

Pittsburgh's Dennis Nemtsanov swept Virginia the one and three-meter diving events with scores of 335.25 and 334.95.
---

Utah diver Sterling Richards named the Mountain West Conference Men's Diver of the Week