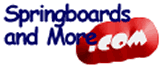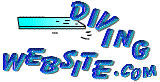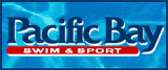 © 2000 -2002 USAdiver.com All Rights Reserved.

| | | | |
| --- | --- | --- | --- |
| | Welcome to USAdiver.com! | | |

City divers head UK delegation to China
"I think Leon and Peter have gone to China to shake the tree up by trying to beat China in their own backyard," said Steve Foley, the Great Britain National Diving Performance Director. "They are both serious gold-medal threats."
---
---

Diving: Athens awaits!
The 57-year-old, who is an Adult Education IT lecturer at Slaithwaite for Huddersfield Technical College, is bound for Greece in August as one of the 18 judges for the diving competitions.
---

Blythe Hartley gets financial support from Molson
---

Michael's College's Peter Schmidt (Pomperaug CT), named Northeast-10 Conference Freshman Diver of the Year.
---

UH Diver Mike Gowdy Heads to American Cup
---

Dorada actuación de Rommel
---
Gateway Cup, May 7-9, 2004 St Louis MO
---
---

IT'S all White for platform champion
---

Tumlinson Named Pac-10 Diver Of The Year
Bradshaw Named Pac-10 Coach Of The Year
---

Ann Sissons, of Auckland, has been confirmed as a judge and Robbin Hood, also of Auckland, has been asked to referee
---

Gracie's bid for Athens ticket is on
PETALING JAYA: Diver Gracie Junita will be making her bids to seal a place in the Athens Olympics in two top back-to-back competitions in Asia next month....Apart from the 13-year-old Gracie, the others for the two competitions are Leong Mun Yee, Nor Aznizal Najib, Zibeon Uzza, Bryan Nickson and Khairul Safuan.
---
ESPN2 will air men's swimming and diving championships on
Monday, March 29, beginning at 12:30 p.m. CT.
---
---
Auburn Men Claim Fourth NCAA Championship
Diving coach Jeff Shaffer was named the NCAA Diving Coach of the Year.
Garcia was named Diver of the Year for his efforts.
The trio of Bricker, Garcia and Segerlin became the first three divers to score at the same meet in Auburn history. In the three days, the Tiger divers scored 93 points in three events.
---

Segerlin places second in NCAA diving
---

Drained diver captures top spot
For the first few dives yesterday, Boileau and Heymans fought it out. Boileau came in leading her provincial rival by two points after the semifinal dives and had the lead after two dives. But on her fourth attempt, three somersaults from a handstand, Boileau didn't hit it and got just 37.44 points from the judges and Heymans pulled ahead for good.
---

Men's NCAA Div. I Championships Results
---

Puhakka Wins NCAA 3-Meter Diving Title
---

Canada's cool for South African
A South African made a big splash at the Canadian diving championships and stole a little thunder from the Canucks. Jenna Dreyer of Port Elizabeth, South Africa, unofficially claimed gold yesterday in the women's 1-metre final at the senior winter diving nationals at the Talisman Centre. ... She said she's working out in Canada because the coaching and facilities are better than in South Africa, where all the dive pools are outdoors and the training season only goes from September to March.
---

VELAZQUEZ Earns All-America Honors in 3-Meter
---

Pac-10 Women's Diving Awards Announced
ASU'S TRISHA TUMLINSON NAMED DIVER OF THE YEAR
STANFORD'S CASSIDY KRUG AND ARIZONA'S MARY YARRISON
NAMED NEWCOMERS OF THE YEAR
ASU'S MARK BRADSHAW NAMED COACH OF THE YEAR
---

Victoria diver Dreyer wins gold medal at Winter Nationals
---

Men's NCAA Div. I, 3 meter Finals
---

Andy Bradley Places Second At NCAA Championships
---

National Championship for USMMA's Joel Meyer
---

Caesar Garcia Named Walter Byers Scholarship Finalist
---

Men's NCAA Div. I 1 meter Finals
---

Richeson Earns All-American Honors at NCAA Championships
---

White needs strokes of luck
---

Miranda collects elusive dive title
It took a while but Arturo Miranda finally captured his first 1-metre national title. After seven years, the Cuban-born diver from Montreal captured gold yesterday at the winter senior Canadian championships at the Talisman Centre dive pool.
---
---
The Nodeland, Norway, native will compete in the 1-meter and 3-meter events today and Saturday at the NCAA championships in East Meadow, N.Y. As a sophomore, Klami finished 15th in the 3-meter and 33rd in the 1-meter, but he competed in the Norwegian championships before the national collegiate meet and his legs were not well-rested, Iowa diving coach Bob Rydze said.
---
USC's Brennan caps comeback with NCAA diving title
---

TOWERING DOUBT
Hartley had reservations about diving from the top deck
---

Bowdoin's Brian McGregor earns All-American honors Div. III
---

Springfield's Shaw Wins Div III Three-Meter Diving
---

Alexandre Despatie named Junior Male Athlete of the Year
---

Jamie Wolf
, named the Division II Female Diver of the Year
---
---

Clarion's Dave Hrovat is the NCAA Division II Diving Coach of the Year
---

Auburn now considered national powerhouse
---

To dive or not to dive, that's becoming the questiton
The NJSIAA Swimming Championships were held over the weekend of March 6-7. The NJSIAA Diving Championships were held the previous Thursday. The Tri-County Conference held its diving championship before the swimming events, as did the South Jersey Swim League. See the trend. These facts give legitimacy to the question: Why is diving part of a regular swim meet? more
---

List of first Laureus China top ten athletes
#1. Guo Jingjing, diving, defended her 3m springboard title at the 2003 world championships in Barcelona, Spain. She also claimed the 3m springboard title at the Busan Asian Games in 2002.
---
Blooper 3 1/2
---

BASSHAM named top diver at NCAA Championships
---

CHINESE divers take two golds at Madrid
---

Rommel Pacheco from Mexico will be the first one in the world to do a front 3 and a half with a 1 and a half twist from the 10 m platform. 3.8 DD same as the DD as the back 2 and a half with 2 and a half twists done by Mathew Helm (AUS) Hu Jio (CH) and Leon Taylor (GB) more I Translated
---

Pitt's Nemysanov's first-place finish qualifies him for NCAA's
---

Sports Profile Diver Azul Almazan I Watch Video
She's a diver at the University of Houston who competed in the Olympics representing Mexico when she was just 11 years old.... But Almacan did something that most people wouldn't do if they had the chance to compete in the Olympics twice -- she said no to the 2004 games in order to continue her education in Houston. more
---

Huang Earn Second All-American Honor at NCAAs
---

Uzupis, Kleinfelder ready to dive in and help the team
Often unrecognized but still a valuable asset, the Peddie School boys and girls diving teams each recorded a winning season which culminated at last month's Eastern Championships.
Most notable was the performance of senior Abby Uzupis, who placed fourth at Easterns more
---

LOUISE to pursue Olympic diving dream
---

UNM Diving: Barras Breaks Into Top-25 At NCAA's
---
PACHECO PRIMERO EN EJECUTAR CLAVADO UNICO EN EL MUNDO

El mexicano Rommel Pacheco se convertirá en el primer saltador en el mundo en ejecutar el clavado de tres y media vuelta atrás con giro y medio en la plataforma de 10 metros en una competencia oficial, el cual desea perfeccionar para los Juegos Olímpicos Atenas 2004.

---

Baker 5th in 1-Meter Dive, 20th off 3-Meter Board at Div III's
---

Perry-Eaton Finishes Third In 1m Diving For Best-Ever
---

GIFFORD finally hits paydirt
---

Ashley Bourland Named All-American at Women's NCAA's
---

Miami's Eberst Ends Season At NCAA Championships
---

WANTZ Earns All-American Honors at NCAA Championships
---

Garcia, Named Nominee for McWhorter Post-Graduate Scholarship
---

TUMLINSON Places 2nd On Platform On Final Day Of NCAA
---

Olympics pool site shock
( not finished yet) Photos
Please note, The diving will venue is compete.
THIS is the shocking state of the swimming pool with just 145 days to the start of the 2004 Olympics.....It looks more like a filthy ruin than a showpiece for the Games' historic return to Athens. The pool itself has a badly-stained floor and is covered in concrete dust. A diving area under the boards has not been finished and rows of seating for the 10,893 spectators have still not been installed. One onlooker said yesterday: "It is far from the finished article. It looks more like a building site than an Olympic venue."
---
USA Diving Region I results---- Region VII Meet results
---
The Sugar Land Diving Club Mardi Gras Invitational Dive Meet
---

FSU's Tiffany Manning
Earn All-America Status
---
Mounds View High School orchestra director and diving coach John Madura is being inducted into two halls of fame this year, at Austin High School in his hometown of Austin and into the University of Minnesota Swimming Hall of Fame.
---
RMDA and CHSAA meet results for at least 6 months.
---

MCCAMBRIDGE Earns Honorable Mention All-America Citation
---

Emilie Heymans wins gold at diving Grand Prix Canada MADRID
---

CANUCK diver makes splash
---
Fort Lauderdale Club sends record 9 divers to title meet
---

POHORENEC wins platform diving
---

Div. III 1 Meter SPRINGBOARD DIVING
---
Div III

Diver of Year: Joel Meyer, USMMA
Diving Coach of Year: Kevin Ryan, USMMA
---

MEN's 3 Meter SPRINGBOARD DIVING Div.III
---

WOMEN's 1 Meter SPRINGBOARD DIVING Div III
---

Alexandre Despatie wins third straight gold at diving Grand Prix
---

Women's NCAADiv.I 1 Meter I 3 Meter I
Platform Diving
---
LONG-TERM ATHLETE DEVELOPMENT: TRAINABILITY IN
CHILDHOOD AND ADOLESCENCE
Windows of Opportunity, Optimal Trainability Scientific research has concluded that it takes eight-to-twelve years of training for a talented player/athlete to reach elite levels. This is called the ten-year or 10,000 hour rule, which translates to slightly more than three hours of practice daily for ten years Unfortunately, parents and coaches in many sports still approach training with an attitude best characterized as "peaking by Friday," where a short-term approach is taken to training and performance with an over-emphasis on immediate results. more
---
Drexel 's Anthony Perry Qualifies For NCAA Championships
---

MCCALLEY wins Zone B championship
---

Northeastern's
Gavozdea
qualifies for NCAA Championships
---

Poitras
is the first Tar Heel to qualify for the NCAA
national meet since Nunzio Esposto in 1991.
---

Zone B Qualifiers Men and Women
---

One-Two Finish on Platform Sends FSU Divers to NCAA's
---

FOUR Buckeye Divers Qualify for NCAA Championships
---

DENNIS Nemtsanov Qualifies for NCAA Diving Championships
---

PHILIP Griffin Win Men's 1m At NCAA Zone D Diving
---

Rayhack Dives at Regionals (good photo)
---

GO four it: Kelemen qualifies for NCAAs
---

2004 Women's NCAA DIVISION III Nationals
Diver of Year: Rachel Heitkamp - UW Oshkosh
Diving Coach of Year: Amy Krysiak - UW Oshkosh
---

Alexandre Despatie completes golden sweep at Grand Prix
---

Two Cougars qualify for NCAA Diving championships
---

Bowling 4th for Stanford at NCAA Zone E Meet (good photo)
---

Zone E day 3 Results
---
2004 JO Winter Region 6 1M 3M Complete Results
2004 JO Winter Region 9 1M 3M Complete Results
---

Rostock, Germany, FINA Grand Prix
, March 5-7
Results
---