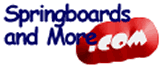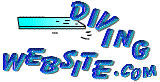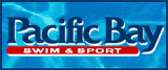 © 2000 -2002 USAdiver.com All Rights Reserved.

| | | | |
| --- | --- | --- | --- |
| | Welcome to USAdiver.com! | | |
---
---
Olympic diver Ruiz, now healthy, hoping to medal in Athens
---
Cats' Olympic dreams scratched
---

Olympian Dives Into Jacksonville (Video)
---

SHEFFIELD diver Leon Taylor is hoping to knock football off the back pages this summer as he prepares his Olympic challenge.
---
---
A potential Olympic sport? Cliff diving reaches new heights in the Kimberley...Some of the world's leaders in the sport of cliff diving have been touring the Kimberley's most spectacular gorges in pursuit of the ultimate dive.
---

Chantelle Michell and Robert Newbery
bare all for gold and glory
"Black and White is well known for creating some beautiful photos. "I just hope the rest of Australia can appreciate the great bodies that are in that magazine." Hanson said athletes had not been paid to appear in the magazine, which would gross $2.5 million if sold out.
---

Auburn, Ala.--Auburn senior diver Caesar Garcia capped off a huge week, he was named the '04 CoSIDA Academic All-American of the Year.
---
PURDUE diver makes it to finals of US Olympic Trials
---

US Diving, Cloudy Future: Commentary PETE HAYES , Sports Editor
---

Cassidy
Krug Finishes Eighth In 3-Meter At U.S. Olympic Trials
---

Retired athletes face tough road
Fu Mingxia, who also won many gold medals in Olympics and world championships, entered Tsinghua University right after retirement and is already a happy mother, having married Hong Kong's former Financial Secretary Anthony Leung.... Some athletes chose to continue their sports careers as coaches, such as the former "Diving Queen" Gao Min,
---

Wilkinson Athens Bound
---

BYU Divers heading to the Olympic Games
---

USAdiver.com will have more Olympic News from the USA and the rest of the world, with constant updates. Only 59 more days
---

US Olympic Trials Results and News
---
---

Controversy at diving trials
...U.S. diving's glory days are graying alongside four-time gold medalist Greg Louganis, who worked the trials crowd one day last week with a signing pen and a handshake...That reality has U.S. diving officials trying to maximize the U.S. team's medal potential, even at the cost of some trials controversy.
---

On to the Games
(A good USD Article)
Twenty years ago, the results of the U.S. Olympic diving trials would have all but foretold the results of the Olympics. .... "It used to be that sports added something to the rest of your life," O'Brien said. "Now they're what you do instead of the rest of your life." more

---

U.S.relief: Gold medalist aboard
USA Diving officials were holding their breath the final night of competition at the Olympic diving trials at the Rec-Plex in St. Peters, Mo....Had Olympic gold medalist Laura Wilkinson of Spring, Texas, not won the women's platform title Sunday to earn the final spot on the U.S. team, there would have been plenty of second-guessing.
---

RESULTS Women's 10m Final I All Results
---

Olympic diver's family imprisoned during World War II
---

VIOLA finishes second; Hildebrand will join Wilkinson
---
HAIL CAESAR!! Round by Round Review Men's 10 meter
---

Diver's dream comes true
---

HIS Olympic dream will have to wait
---

Experience Towers over Youth Men's Syncro10-meter by Round
---
---

OLD-TIMER Soldati claims spot on Olympic diving team
---
Soldati/Kunkle Athens Bound I Results
The contest came down to the last dive, a 305B, by the last diver, Soldati. Kimiko rose to the occasion and received 8's from the judges and a 10-point victory over Kunkel and a 14-point margin over 2000 Olympian, Michelle Davidson. more
---
Results
Women's 3M Springboard Final
Results Men's Platform Final
---

Brennen's Courageous Battle
by Ron Kontura
Life is hard and can get difficult at times. How we respond under these circumstances can determine the outcome. On Tuesday night at the Olympic Trials in St. Louis an individual took the board and competed in an event that she qualified for over a year ago, but a lot can happen in a year. more
---

3 meter Men's Finals Round by Round Review
---
Wilcock joins Troy Dumais on U.S. team
"It's a bit of disbelief," said Wilcock, a Utah native who has been training at The Woodlands, Texas, the past two years. "I think I'm still in a bit of shock." ..Dumais had no such emotion, though he was ready to celebrate after a long week of diving. ...
"Call the casino," he said as he left the news conference. "They're going to lose some money tonight."
---

MONTOUR (PA) HS.grad hopeful for Olympic spot
---
Wilcock clinches Olympic berth
"My expectations ever since I've been in Texas with Kenny has been training for the gold medal," Wilcock said. "And so as I prepare this next month before we go to Athens, I'm going to train with that goal in mind."
---
Change no help to Finchum, 14
Results
Men's 3M Finals
---

DIVING'S former golden boy back in Olympics
---

HILDEBRAND-CARDINELL knock off gold medalist
---

TWO Buckeye Divers Close Olympic Chase at US Team Trials
---

Diver John VanPortfleet (Northview) has been recognized as Oakland University's top student-athlete during the winter sports season because of his 3.96 gpa.
---

Hildebrand, Ruiz qualify for U.S. Olympic Diving Team
---
Interactive: Ins and outs of Olympic diving
---


Seattle sports festival planned
The inaugural event would feature competition from June 9 -12, 2005. As many as 1,000 athletes are expected to compete in sports ranging from track and field to basketball to diving to table tennis and badminton. Venues will include KeyArena, the Tacoma Dome and Seahawks Stadium.
---

Hoosiers headed to Olympics (Great Photo)
---

WILKINSON, Soldati Beaten in Trials
---

HILDEBRAND, Cardinell win synchronized title (good photo)
---

DISEASE diagnosis doesn't deter diver
The disease most often strikes middle-aged women. "A 25-year-old male elite athlete is about as far from the stereotypical Graves patient as you can get," he says. Now, he has his doctors baffled.
---
Results
Men's Synchro Platform Finals
Results
Women's Synchro Plaform Finals
Results
Men's Synchro Platform Prelims
---
Round by Round Review
Men's Synchro Platform Prelims
---
Dumais brothers are clear winners (Great Photo)
---
At the age of 12, Madison Palmer was an active youngster looking for another sport.
---

CHINESE diving Olympic line-up undecided until July
---

Diving into media spotlight
Blythe Hartley appears as comfortable in front of a camera as she is atop a board "The Olympics are like no other meet you'll ever go to and I've attended a lot of meets," said Hartley, holder of 17 Canadian titles and a double-gold medallist at the 2003 Pan-Am Games. "The whole world has this one thing to focus on for two weeks."
---

Witt takes dive for Missouri
---
Woman's Synchronized Platform Prelims Also Round by Round
Sara Hildebrand and Cassandra Cardinell were flawless in their execution and near perfect in their Syncro to take the lead over 2000 Olympic Gold Medalist, Laura Wilkinson and Kimiko Soldati 326.97 to 304.02. more
---

Olympic champ Tian Liang to compete in Diving Super Final in Mexico
---
Women's Platform Synchro Prelims results

---
---
Woman's 3M Round by Round Review
---

Canadian diving team become ambassadors for sun protection
The team members will receive major financial support from Ombrelle
---

Results Women's 3M Springboard Prelims and Semis USA O Trials
---
---

"Soldati Soars" into the Lead
Springing ahead of the rest, Kimiko Soldati leads the women's 3-meter event at the USA Olympic Diving Trials in St. Louis, Missouri. Soldati, CTC, leads by 19 points over Rachelle Kunkel, Trojan Dive Club. 2000 Olympian Michelle Davidson is in the hunt for another O-Team spot in 3rd place, 7 points out. more
Th
---
ree Hoosiers Advance to Finals I BRICKER and Rubstein Qualify for Finals I AU Divers Doing Well I ANOTHER Hoosier in Olympic contention

---
TARANTINO
qualifies for springboard finals; Gorton retires
---
---

Monache Marauders (CA) Diving coaches Wade Southwick and Glenn Tiderman awarded junior Nathan Honka and the most valuable diver award to Valley finalist junior Micah Frederick.
---
Host: Mission Viejo Nadadores Diving Team
Meet Director: Abel Sánchez
Meet Site: Mission Viejo A. C., Mission Viejo, CA
Dates: July 20 th-25 th
---
Montgomery County divers off to strong starts at the Olympic Diving Trials
---

Road to Athens: Pleasant Hills' Ryan Fagan's high school had no diving team, not even a pool
---

US 2004 Olympic Diving Trials
- More news, More stories coming
Women's Platform Prelims
I Semis
Laura Leads, Livingston feels right at Home!
Laura Wilkinson. From the first dive to the last, Laura led the event and looked in Gold Medal form. Jessica Livingston from the Woodlands Diving team is in second place with a score of 502.53. Jessica, who began her diving career at the Rec Plex in St. Louis with Doug Beavers and Lighting Diving more
Men's Platform Prelims I Semis I Review "Caesar Rules"
After the first two rounds of diving in St. Louis, Missouri, it is Auburn Diving's Caesar Garcia leading the way with a total score of 647.25. Thomas Finchum, Indianapolis Regional Training Center is in second with 620.13. more
---
A champion by any scale
First for Kellie Brennan came the diagnosis of Crohn's disease in 2002. Next up was treatment for cervical cancer in January last year - about two weeks before she underwent surgery for a brain tumor.
"Everybody's got something, right?" Brennan said, laughing. "You become a warrior. You become a soldier." And, somehow, you stay a diver: more
---

West Virginia University Seek Diving Coach
---

Splashless entry sent ripples through the sport (1904-2004)
---

Diver learned her sport at the Rec-Plex
---

DESPATIE sharp, Comtois wins Olympic berth at Canadian diving
---

WILKINSON is ready to make another splash (good photo)
---

CANADIAN Olympic diving team set
---

Arc of a diver
"He lives a clean life," O'Brien said. "He works hard and has a great attitude. He's married, his wife is pregnant and he works a full-time job and trains full time while pursuing a dream.
---

OLYMPICS hopefuls aiming to make big splash in diving trials
---

Wilkinson's return comes full circle
The interviewer, a reporter for a Chinese television station, spoke perfectly good English, so Laura Wilkinson had no problems understanding the question. Exactly how does it feel, Wilkinson was asked, to be a has-been? more
---
---

HARTLEY nails Olympic spot
---

NERVOUS Hartley dives at her best
But losing her lunch wasn't on the menu for Hartley yesterday at the Diving Olympic Trials. ... She already had a spot sewn up in the women's 3-metre springboard
---

HEYMANS earns Olympic berth in 3-metre springboard
---

Syracuse hires Chris Waters who replaces Jeff Keck, who retired after 22 seasons
---

Berg and Hallyburton sign with Purdue
---

DESPATIE'S ready to dive right in
---

TERAUCHI, Miyazaki qualify for grand prix final
---
AUBURN Divers in St. Louis for US Olympic Trials
---

Divers vying for Oly berths
---

BRYAN slips up in duel with Zibeon for platform title
---

St Albans youngsters dive into the medals
---

Memorial Invitational brings divers from U.S., Canada to WAC
---
---

Sarawak divers scoop up two more golds
SARAWAK continued with their domination in the diving competition when they picked up the two gold medals contested at the Aquatic Centre in Paroi yesterday....Fourteen-year-old Elizabeth Jimie beat her more fancied rival and teammate Rosatimah Mohd to win her third gold medal in the individual girls' 10m platform event.
---

Viola Cady Krahn, a lifelong diver who held 17 masters world diving titles, has died. She was 102.I Photos and movies from Masters Web site.
---
---
Dive at Moss Farms before Summer Nationals
Moose Moss Invite Info and entry form
---

Ryan Funderburk, Summerfield, N.C., North Carolina Aquatic Club (Coach Kevin Lawrence). Runnerup at 2004 North Carolina High School Championships in one-meter diving. Member of the U.S. Junior National Trampoline Team. World Junior Trampoline Championships qualifier. Signs with University of North Carolina
---

Local diver shakes her fear factor
Fear is an emotion divers push out of their minds when they're on the springboard or platform....But Michelle Davison felt like she was walking the plank earlier this year after being overcome by vertigo-like symptoms on two of her most reliable dives....''It was really scary,'' she said. ``All of a sudden, I was getting lost on my dives. I smacked a couple times. Once that happens, you lose your confidence on the board.''
---

James-Khairul stun fancied rivals with their brave effort
---

Illinois State diver Katie Zaumseil (Boylan) earned academic honors and will train this summer at the University of Arizona under the tutelage of former Olympic silver medalist Michelle Mitchell-Rocha.
---

Geelong diver collects gold and silver medals
---

CANADIAN divers to battle for Olympic team spots in Winnipeg
---

Spotlight falls on China's Romeo and Juliet
Chinese supporters who filled half of the city's aquatics centre....The reason was the appearance of Tian Liang and Guo Jingjing, perhaps the most famous names in the sport, let alone China, where they have starred in a TV commercial performing a scene from Romeo and Juliet.
---

High hopes as two take plunge against system
If Leon Taylor and Peter Waterfield win Britain's first Olympic diving medals since Rome in 1960, they will achieve it by competing in Athens for eight seconds. .... "I was quite a hyperactive child. I was never diagnosed with anything but I was full of energy and they were told that if you want some rest then wipe him out, and they were told to put me in as many sports as possible."
---

Sarawak's dynamic duo steal the show again in the pool
---

Comtois hopes he can finally catch a break
---

Reaching new heights With NAIA diving records in tow, Grant Brehaut propels into Olympic qualifier this week
---
---

TASS SCHOLARSHIPS FOR DIVERS
Up to 30 of Britain's young diving talent will have access to financial support through the Talented Athlete Scholarship Scheme (TASS).
---
City swimmers clinch three gold
Bombay,India
---

GUO wins again at Shanghai diving invitational
---