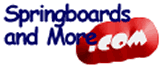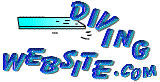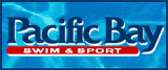 © 2000 -2002 USAdiver.com All Rights Reserved.

US. Olympic Diving Trials

Rec-Plex, St. Louis MO.
June, 2004
---
More News, More Stories, More Updates from Around the USA
Due to all the news and constant updates USAdiver.com has set up a special page to handle all the news and results for the US Olympic Trials. Current news is on top and many news stories lower on the page. We are updating about 25 times per day. Check back often. We all so have
---
---
---
Olympic diver Ruiz, now healthy, hoping to medal in Athens
---
Cats' Olympic dreams scratched
---

Olympian Dives Into Jacksonville (Video)
---

SHEFFIELD diver Leon Taylor is hoping to knock football off the back pages this summer as he prepares his Olympic challenge.
---
---
A potential Olympic sport? Cliff diving reaches new heights in the Kimberley...Some of the world's leaders in the sport of cliff diving have been touring the Kimberley's most spectacular gorges in pursuit of the ultimate dive.
---

Chantelle Michell and Robert Newbery
bare all for gold and glory
"Black and White is well known for creating some beautiful photos. "I just hope the rest of Australia can appreciate the great bodies that are in that magazine." Hanson said athletes had not been paid to appear in the magazine, which would gross $2.5 million if sold out.
PURDUE diver makes it to finals of US Olympic Trials
---

US Diving, Cloudy Future: Commentary PETE HAYES , Sports Editor
---

Cassidy
Krug Finishes Eighth In 3-Meter At U.S. Olympic Trials
---

Retired athletes face tough road
Fu Mingxia, who also won many gold medals in Olympics and world championships, entered Tsinghua University right after retirement and is already a happy mother, having married Hong Kong's former Financial Secretary Anthony Leung.... Some athletes chose to continue their sports careers as coaches, such as the former "Diving Queen" Gao Min,
---

Wilkinson Athens Bound
---

BYU Divers heading to the Olympic Games
---

USAdiver.com will have more Olympic News from the USA and the rest of the world, with constant updates. Only 59 more days
---

US Olympic Trials Results and News
---

Diving Trials Photo Galleries
---
Cloudy future U. S. diving: Commentary PETE HAYES , Sports Editor
---

Cassidy
Krug Finishes Eighth In 3-Meter At U.S. Olympic Trials
---

Wilkinson Athens Bound
---

BYU Divers heading to the Olympic Games
---

Womens Platform, Final
I
All Results
---

On to the Games
(A good USD Article)
Twenty years ago, the results of the U.S. Olympic diving trials would have all but foretold the results of the Olympics. .... "It used to be that sports added something to the rest of your life," O'Brien said. "Now they're what you do instead of the rest of your life." more

---

Controversy at diving trials
...U.S. diving's glory days are graying alongside four-time gold medalist Greg Louganis, who worked the trials crowd one day last week with a signing pen and a handshake...That reality has U.S. diving officials trying to maximize the U.S. team's medal potential, even at the cost of some trials controversy.
---

U.S.relief: Gold medalist aboard
USA Diving officials were holding their breath the final night of competition at the Olympic diving trials at the Rec-Plex in St. Peters, Mo....Had Olympic gold medalist Laura Wilkinson of Spring, Texas, not won the women's platform title Sunday to earn the final spot on the U.S. team, there would have been plenty of second-guessing.
---
WILKINSON could be NBC's Olympic queen
---

Gold medal in sight again for Laura Wilkinson
---

Texan wins spot back on U.S. diving team
It came down to one dive: The 16-year-old high school junior from Orlando with the famous last name vs. the defending Olympic gold medalist from the Houston area, with a trip to the Olympic Games in Athens at stake.
---

LIVINGSTON leaves her mark at trials
---

VIOLA finishes second; Hildebrand will join Wilkinson
---
Wilkinson earns berth on U.S. diving team
USA Diving officials undoubtedly breathed a sigh of relief, as well, knowing they wouldn't have to send a team to Athens that didn't include their most prominent diver.
---
WILKINSON
survives scare to earn Olympic diving berth
---
WILKINSON advances to Olympics
---

Olympic diver's family imprisoned during World War II
---
HAIL CAESAR!! Round by Round Review
Men's 10 meter
---
Garcia nails Olympic bid
---
A Dream Come True
---

Diver's dream comes true
---

Experience Towers over Youth
---

UM grad Prandi earns second platform spot
---
PRANDI and Garcia Earn Spots on Olympic Team
---

Diver can't make final dive
Ruiz's dramatic decision didn't affect the outcome at the top of the standings -- Caesar Garcia dominated from start to finish to earn his first Olympic berth.
---

Toughness comes with age
"You've got to be mentally tough in this game and in this sport," she said...If she isn't, no one is...Soldati, once an NCAA champion for Indiana University, became the 3-meter springboard champ at the Olympic Trials. Her Japanese father, Gary Hirai, who was born in an Idaho internment camp, will watch his daughter represent the United States in Greece. more
---

SMALL splash for Krug
---

Brothers dive into Olympic dream with 3-meter win
---

Grateful Soldati is a portrait of Olympic dream
---

HIS Olympic dream will have to wait
Thomas Finchum ended up making American diving history after all...Except it wasn't history with a storybook ending....For the first time, someone finished second at the Olympic Trials and did not qualify for the Olympics. That someone was Finchum, 14, of Indianapolis, who has become big in the sport despite his 5-3, 92-pound dimensions.
---

Garcia saves his best for last in victory
---
Garcia nearly perfect in surreal men's 10m platform trial
Fearful Ruiz abruptly pulls out; Soldati onto 1st Games with win in women's springboard Mark Ruiz climbed to the next-to-last ledge of the 33-foot-high tower — and couldn't go any farther. It was still bright red as he prepared to compete in the evening. He broke down in tears during in the introductions, unsure if he even wanted to compete. more
---
Garcia
Earns Olympic Team Berth on Platform
---
Interactive: Ins and outs of Olympic diving
---
---
OLD-TIMER Soldati claims spot on Olympic diving team
---
Soldati/Kunkle Athens Bound I Results
The contest came down to the last dive, a 305B, by the last diver, Soldati. Kimiko rose to the occasion and received 8's from the judges and a 10-point victory over Kunkel and a 14-point margin over 2000 Olympian, Michelle Davidson. more
---

Brennen's Courageous Battle
by Ron Kontura
Life is hard and can get difficult at times. How we respond under these circumstances can determine the outcome. On Tuesday night at the Olympic Trials in St. Louis an individual took the board and competed in an event that she qualified for over a year ago, but a lot can happen in a year. more
---

Livingston sits in a precarious place
---
READY for the finals Conroe Courier - Conroe,TX,USA
---

T. DUMAIS, WILCOCK FINISH ONE, TWO AT U.S. OLYMPIC TRIALS
---
Wilcock joins Troy Dumais on U.S. team
"It's a bit of disbelief," said Wilcock, a Utah native who has been training at The Woodlands, Texas, the past two years. "I think I'm still in a bit of shock." ..Dumais had no such emotion, though he was ready to celebrate after a long week of diving. ...
"Call the casino," he said as he left the news conference. "They're going to lose some money tonight."
---
MONTOUR (PA) HS.grad hopeful for Olympic spot
---

Wilcock garners trip to Olympics
---

HOOSIER misses dream
Phil Jones has been diving since he was 7. A measure of how exacting his sport can be is that 14 years came down to one dive....Jones missed once. He thus missed a trip to the Athens Olympics.
---
Wilcock clinches Olympic berth
"My expectations ever since I've been in Texas with Kenny has been training for the gold medal," Wilcock said. "And so as I prepare this next month before we go to Athens, I'm going to train with that goal in mind."
---
Change no help to Finchum, 14
---

TARANTINO is short of spot
---
Sara Hildebrand, front, and Cassandra Cardinell competing in 10m Photo
---
"It's 80 percent mental and 20 percent physical," said Mike McDowell, 16, who dives for the Blue Fins Diving Club. "When you're three meters in the air, stuff can happen." more
---

DUMAIS doesn't let up at Olympic trials
---

BRICKER Finishes 11th on 3-Meter at Olympic Trials
---

DIVING'S former golden boy back in Olympics
---

UI Diver Advances To Finals At Olympic Trials
---

HILDEBRAND-CARDINELL knock off gold medalist
---

TWO Buckeye Divers Close Olympic Chase at US Team Trials
---

Hildebrand, Ruiz qualify for U.S. Olympic Diving Team
---

Town Clown: (Wendy Lian Williams ) St. Louisan brings fun to sport
---

Prandi, Ruiz qualify for Summer Games
---

Hoosiers headed to Olympics (Great Photo)
---

WILKINSON, Soldati Beaten in Trials
---

HILDEBRAND, Cardinell win synchronized title (good photo)
---

Two Local Brothers Competing In Olympics
---

TWO who won US spot fail to get Athens berth
---

DIVING brothers stay in sync, although not always harmoniously
---
---

Garcia and Bricker Place 4th at Olympic Trials
---

UT'S Nicole Pohorenec places third in Syncho
---

DISEASE diagnosis doesn't deter diver
The disease most often strikes middle-aged women. "A 25-year-old male elite athlete is about as far from the stereotypical Graves patient as you can get," he says. Now, he has his doctors baffled.
---

BOUNDS Places Fifth in Synchronized Platform Finals
---

HILDEBRAND-CARDINELL knock off gold medalist
---
Round by Round Review
---

Troy and Justin: Heading to Athens in sync
For much of their lives, Troy and Justin Dumais were brothers in name only...Even now, they must overcome the inevitable tensions that crop up when siblings spend too much time together.
---

RUIZ, Prandi lead 10-meter synchro diving
---

Veterans Challenged by Youth in Syncro Platform
---

Former BYU Divers Heading to Finals
---

SOLDATI shoulders forward
---
---

Diver is surprised by her own success
Two years ago, Ashley Rubenstein couldn't have pictured her success at the Olympic diving trials. After the opening rounds of the springboard competition, she can see it, live it and paint it herself.
---
Dumais brothers are clear winners (Great Photo)
---

DUMAIS brothers right in sync, headed to Athens
---
Dumais Duo Dominates, Next Stop: Athens Also Round by Round
The first plane tickets to Athens, Greece have two names on them, Troy Dumais and Justin Dumais. The Dynamic Duo yielded no mercy on the field of divers having qualified for the Olympic Team without needing their final dive. more
---

GAMECOCK divers advance to finals
---

BOUNDS Advances to Synchronized Platform Finals
---

Synchronized divers fall in U.S. qualifier
---
Taking 3-meter synchro comes easily for brothers
ST. PETERS, MO. - Brothers Justin Dumais and Troy Dumais were so dominant Wednesday night in winning the men's 3-meter synchro at the USA Diving Olympic trials, they could have still won with unsynchronized cannonballs on their final dive...Relatively speaking, that almost happened.
---

Mitrione is in sync (good Photo)
---

Dumais brothers win title
---
At the age of 12, Madison Palmer was an active youngster looking for another sport.
---
State athletes still have shot at Olympic berths
Kimiko Soldati has 557.40 points to Kunkel's 538.44, but Kunkel likes her position. "I feel I can do a little bit better," she said after the semifinals. "I'm really happy that I dove, for me, just normal. And that was the goal."
---
Also Round by Round
Sara Hildebrand and Cassandra Cardinell were flawless in their execution and near perfect in their Syncro to take the lead over 2000 Olympic Gold Medalist, Laura Wilkinson and Kimiko Soldati 326.97 to 304.02. more
---
Sivulka Teams with Coben to Place Seventh in 3-Meter Synchro
---
Indiana Diving Duo Leap Ahead Woman's Synchronized Platform Event
---
Women's Platform Synchro Prelims results

---
---

Canadian diving team become ambassadors for sun protection
The team members will receive major financial support from Ombrelle
---

Results Women's 3M Springboard Prelims and Semis USA O Trials
---

JONES, Wilcock in Tight Battle for Second in Men's 3-meter
---

"Soldati Soars" into the Lead
Springing ahead of the rest, Kimiko Soldati leads the women's 3-meter event at the USA Olympic Diving Trials in St. Louis, Missouri. Soldati, CTC, leads by 19 points over Rachelle Kunkel, Trojan Dive Club. 2000 Olympian Michelle Davidson is in the hunt for another O-Team spot in 3rd place, 7 points out. more
---
Soldati Leads Women's Springboard I Pair of BYU divers in good positions

---
---
Coach's vision pays dividends
But Jones recovered nimbly to remain in contention for what in theory are two spots in the event, which concludes Friday. But only the winner is assured a place on the Olympic team because of an arcane contingency that considers the results of today's men's 3-meter springboard synchronized competition.
...Because of that, it's possible that the second spot for the individual event would go not to the second-place individual finisher but to the member of the synchro team - determined today - who finishes highest in the individual event. ...Further clouding the matter is that not only will Dumais compete in synchro, with his brother
---
Three Hoosiers Advance to Finals I BRICKER and Rubstein Qualify for Finals I AU Divers Doing Well I ANOTHER Hoosier in Olympic contention

---
TARANTINO
qualifies for springboard finals; Gorton retires
---
---
---

---
---
---
A champion by any scale
First for Kellie Brennan came the diagnosis of Crohn's disease in 2002. Next up was treatment for cervical cancer in January last year - about two weeks before she underwent surgery for a brain tumor.
"Everybody's got something, right?" Brennan said, laughing. "You become a warrior. You become a soldier." And, somehow, you stay a diver: more
---

Hunter takes shot as Fusaro sits out
As the Olympic Diving Trials begin today in St. Peters, Mo., one of Cincinnati's top two divers talks of gaining experience to prepare for the future. The other, sidelined, must wonder about her future. Indian Hill graduate Emily Hunter, 19, is a long shot in the 10-meter platform event, and says she'll more likely be a contender for the 2008 Games.
---

Arc of a diver
"He lives a clean life," O'Brien said. "He works hard and has a great attitude. He's married, his wife is pregnant and he works a full-time job and trains full time while pursuing a dream.
---
---

Wilkinson's return comes full circle
The interviewer, a reporter for a Chinese television station, spoke perfectly good English, so Laura Wilkinson had no problems understanding the question. Exactly how does it feel, Wilkinson was asked, to be a has-been? more
---
---